Why should you do an Apprenticeship?
VQ offers high-quality apprenticeships delivered in close collaboration with both employers and learners. The number of individuals beginning an Apprenticeship programme stands at a record level. There are currently 739 new Apprenticeship qualifications available for individuals to study – these qualifications range from Level 2 (GCSE) to Level 8 (Masters Degree) Apprenticeships can unlock fabulous career opportunities, over 90% of Apprentices go into full-time work/higher level Apprenticeships upon the completion of their programme.
Apprenticeships offer learners the chance to acquire skills that can be used in a variety of industries. Gaining these skills enables people to progress in their career choices at any stage of their lives. There is no maximum age limit to be an Apprentice, many managers and company directors enrol onto Apprenticeship programmes in order to enhance and develop their skills. For businesses, apprenticeships make strong commercial sense. They can support businesses to improve the quality of their products and services. They also allow employers to find and develop future talent and have people grow with the business.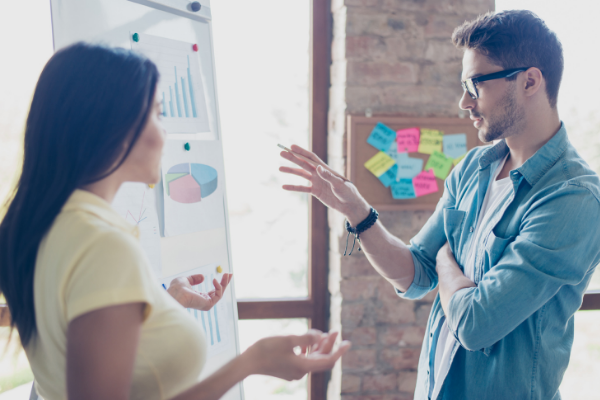 ---

90% of apprenticeship completers go on to secure long term employment or higher levels of training.

89% of apprentices are satisfied with the programmes and employment.

85% of apprentices report that their apprenticeship improved their ability to do the job.

83% of apprentices report that an apprenticeship has improved their career prospects.
---
Programme Choice
Picking the right course is the most important step when you are looking at an apprenticeship. We offer a range of programmes:
Network Cable Installer
Business Administration
Digital Marketer
Human Resources
Network Engineer
Team Leader
Operations Manager
Learning & Development
---
Starting a new position
If you are leaving school or college and are looking at starting an apprenticeship then we will support you all of the way.
Our recruitment team will support you with your initial application, will prepare you for the interview with the employer and guide you through the induction.
We want to make sure that the apprenticeship is right for you and that the programme meets yours and the business needs.
We will schedule workshops and training sessions and make sure that you are able to use the learning management system.
Our team will mentor you throughout the apprenticeship and will work closely with your employer to make sure you get the training you need to succeed.
Looking to develop skills and knowledge
It doesn't matter how long you have been in a job or how old you are - apprenticeships are a fantastic way to develop your skills and knowledge.
Our friendly team of training specialists will be able to provide advice and guidance on training opportunities that will benefit your career development.
Through an apprenticeship, you can benefit from funded training that offers a range of qualifications up to Level 7.
Apprenticeship standards have been designed to cover all industry job roles and ensure that the knowledge and skills are delivered to enable you to advance.
Speak to our advisors today to see how we can help in finding the right course for you.
---
Frequently Asked Questions
What is an Apprenticeship?

An apprenticeship is a great way to learn and earn and follow a career path without having to go to college or university. Apprentices are employed members of staff in a business. As an apprentice, you will be in a full-time job and at the same time follow a training programme that provides the knowledge and skills you need to do your job.
How does it work?

Each apprenticeship follows an "Apprenticeship Standard" This sets out the knowledge, skills and behaviours that you will be expected to be proficient at by the end of your programme. We work with you and the employer to make sure you get the training at and away from work. At the end of your apprenticeship, you will be required to go through an "End Point Assessment". This is where an external and independent assessor will check you meet the knowledge, skills and behaviour standards. We prepare you for endpoint assessment. Once you have completed this, you will receive your certificates and will have finished your programme.
How do I become an Apprentice?

This is really straight forward. Take a look at our vacancies and then submit your CV. We will then check your CV to see if you are suitable for a position and if you are we get you in, or sometimes have an online meeting and interview you. If you have a great CV and interview and we think you are right for the job, we will put you forward for an interview with the employer. Then it's down to you to convince them that you are the right person for the job.
Do I get paid as an Apprentice?

You do! As a full-time employee, you will be paid. You will also be paid when you attend training sessions or do online work. There is an apprenticeship minimum wage but many of the employers we work with will pay more than this. We also offer NUS discount cards to apprentices.