How to create a successful CV or Application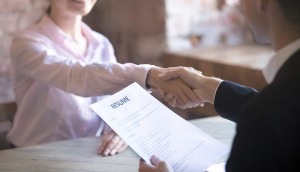 In this blog we will be covering how to structure an ideal CV or application and what the best tips are to make it outstanding.
Layout –
First section of your CV should be your personal details. This includes:
Name
Address
Phone number
Email
You can also add a link to your LinkedIn account if appropriate.
After your personal details should come your personal statement. This is a short and sweet paragraph, which tells the employer who you are, what value you can have for this company and what your career goals are. Within this you should also include why it is you want this job and why you are interested in this field. Keep the length under 100 words.
Next you should list your qualifications and employment history/experience. This should be done in reverse chronological order, so that the employer sees your most recent experience first. For each job role you list include your job title, the employer, your start and end date and a description of what you did there/your responsibilities, and the achievements or skills it gave you.
Then include your education and qualifications you received. This should be laid out in reverse chronological order with each school/college/university you went to, with the years you attended, as headers and the grades you achieved underneath.
Now that you have outlined your employment history and qualifications move onto writing your hobbies, interests and achievements. For this section it is important that you actually sound human without completely underselling yourself at the same time. So try to get a good mixture of what hobbies, interests or achievements you're proud to talk about, like your years of work at the youth community centre, while also adding something more down to earth and relatable, like playing sports.
Lastly you can include your references. This isn't an essential part of your CV so if you would rather you can put 'references available on request'. However if you do wish to include references, pick a mixture of references from previous employment, friends or family and education if your education wasn't too long ago.
Finish your CV off with Kind regards [your name].
Top Tips –
The length of a CV should not exceed 2 pages. This way the information should remain relevant and to the point. If your CV fits only onto one page that's fine.
Pick a professional font such as Ariel or Georgia or Times New Roman.
Use active verbs in your writing, such as 'created' or 'devised' as words like these show you have initiative.
Try to avoid overused words like 'hardworking' and instead provide real life examples to show your skills.
Examine the company and the role you are applying for so you can make your CV as relevant as possible. Keeping this in mind you should obviously change your CV slightly every time you send it out.
This may seem obvious but it is important you don't lie on your CV, not only can this cost you a job but lying about, for instance, your degree grade can actually result in a prison sentence.
Make each paragraph distinct with plenty of space between them and section headers.
Having keywords specific to the job role can help make your CV stand out.
Skills employers love to see – Communication, Teamwork, Initiative, Problem solving, Flexibility, Computer skills, Technical skills.
Send your CV as a pdf so that it's easy for the employer to read.
Final Note –
Thank you for reading. Hopefully this has given you some helpful advice on how to make your best CV and subsequently gets you an interview or job.
posted 20 Sep, 06:51 (764 days ago)