Stedfast Quality Assurance
posted 20 Sep, 06:50 (485 days ago), permalink
As part of our ongoing work with application development, we have been working on the Stedfast system which is a quality assurance tool for education and training providers. We started this project in 2015 with the initial system being hosted on a learning system that we had developed. However, we quickly realised that the system could be used by other providers and so have been developing it for general release.
What is Stedfast?
Stedfast is a quality assurance system that primarily focuses on outcomes assessment. It was developed to take standards and frameworks and to convert these into outcomes. Staff work collaboratively on assessment plans. The underpinning rationale of an assessment plan is to create outcomes cycles and add findings against each of the outcomes measures. Staff are able to action plan their findings.
Why use Stedfast?
Stedfast is an incredibly powerful system that supports the development of self-assessment reports and quality improvement plans. It can also be used to conduct programme reviews and other compliance reviews.
What is next?
There are new features in development including the policies and procedures module. This is due for release at the end of November 2018. There is also a plan to release the risk assessment module before the end of 2018. Both of these modules greatly enhance the quality assurance features the Stedfast provides.
More information
If you would like more information then please go to the Stedfast FAQ This will provide further information about the system and costs.
Network Cable Installer Apprenticeship
posted 20 Sep, 06:49 (485 days ago), permalink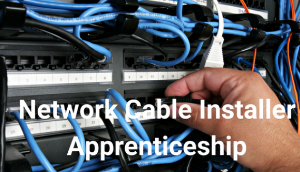 We thought it would be useful to provide a short update on the Network Cable Installer Apprenticeship. The government's changes to apprenticeships are making great strides in the move from apprenticeship frameworks to apprenticeship standards. We have continued to deliver the data cable engineer apprenticeship to structured network businesses but we are making provision for the impending move to the new network cable installer apprenticeship. It is not fully live yet but we expect it made available shortly.
Network Cable Installer Apprenticeship Standard
The network cable installer standard (but not the assessment plan) has now been published on the Institute for Apprenticeships website. This has provided us with an overview of the skills, knowledge and behaviour standards expected of a network cable installer. The core modules that engineers will complete are:
Copper Installation
Fibre Installation
Testing networks
Health & Safety
PASMA & IPAF
Street Works
The key change for apprentices is that there will be a formal endpoint assessment. At the moment, an apprenticeship is completed once all the elements of the framework have been achieved. However, the new apprenticeship standard is different as apprentices need to go through the formal endpoint assessment which is conducted by an independent body. Once this endpoint assessment has been published, we will be able to deliver this new apprenticeship.
What does it mean for the structured network industry?
This new apprenticeship standard has been designed by structured network businesses who have identified the skills, knowledge and behaviours required by network cable installers. On completion, the apprentice will also be eligible to apply for registration as a full member for the Institute of Telecommunications Professionals
Who will be able to do this apprenticeship?
This is straightforward – anyone. Existing engineers will be able to complete this apprenticeship and further develop their skills and knowledge of network cable installation. For structured network businesses looking to hire new engineers, it is a great way to train and develop new staff. We have noticed this year that more and more structured network businesses are requested school/ college/university leavers are there is a general shortage of trained engineers.
Engineer Progression Opportunities
We have recently released our Level 4 Network Engineer programme which is designed for engineers who want to take the next step in their careers. It has been written for engineers who would like to become more involved in the design, planning and management of installations. On this programme engineers will complete the following core modules:
CCNA
City and Guilds 3667-03 Design and Planning
CompTIA Server +
CompTIA Security +
PRINCE 2 (Foundation)
Need more information?
If you are interested in any of our structured network programmes then please contact us and we discuss your requirements.
End of Exams
posted 20 Sep, 06:47 (485 days ago), permalink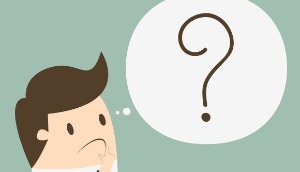 Now that we have come to the end of the exam season, it is time to start thinking about what you want to do next!
Firstly, it is important that you have a break and relax if you are unsure of what you want to do next – spend the next two weeks researching. Don't rush yourself into the first thing that you find! Seek out for advice – we offer great advice, even if an apprenticeship isn't your first option, we are still more than happy to have a chat with you.
When you do find an apprenticeship vacancy that interests you, don't hesitate to apply for it! Some recruitment processes can take a few weeks, so it is best to apply for a vacancy when you find it. (Take a look at our blog on how to create a great application)
New Apprenticeship vacancies are added to the Government website and other job boards, every day. Always keep an eye out for new opportunities.
If you would like to speak to one of our team about Apprenticeships, give us a call on 01423 740006 or email: christy.slater@vqsolutions.co.uk
Apprenticeship Application – The hints and tips!
posted 20 Sep, 06:46 (485 days ago), permalink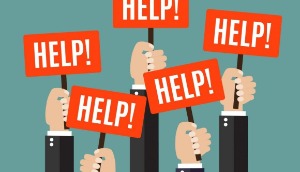 The Government Apprenticeship website is a great way to apply for apprenticeships – in order to apply though, you must make an applicant account. Take a look at our hints and tips below on how to make your application the best it can be!
Contact details! It is crucial that you put your CORRECT and UP TO DATE contact details on your application form, this is how training providers will contact you.
Fill in all the boxes that are available – make the most out of it!
Only input content that is relevant and positive.
Make sure you input the correct grades for the relevant qualification. If you are waiting for results, make sure you state your predicted results. (Leaving the qualifications section empty makes it look like you haven't sat any exams)
Always answer the optional questions at the end – these questions are personalized to the job role you are applying for and are usually decided by the employer. By taking the time to answer these questions shows that you are interested in the position.
Weaknesses – any question or reference to weaknesses should be answered positively, try to think of a weakness that you have overcome or list a weakness that could be perceived as a strength to an employer e.g. being a perfectionist. (Do not lie, if you can't think of one the best policy is, to be honest, and truthful)
In the first instance after applying for vacancies, best practice would be to make sure you check your phone, answer any calls you receive from an unknown number maturely, you will receive calls if you have been applying to vacancies! Check your emails, each training provider will use a different method on how they wish to contact you. Remember to check emails regularly and reply to them as soon as you see them.
If you are applying for one of our vacancies and would like some more advice, please contact us on 01423 740006.
Apprenticeship Wages
posted 20 Sep, 06:45 (485 days ago), permalink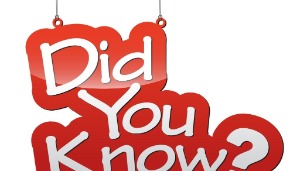 In April 2018, we saw an increase in the National Minimum Wages and the National Living Wage. The National Minimum Apprenticeship Wage also increased in April from £3.50 per hour to £3.70.
There is a lot of confusion when it comes to Apprenticeship wages; an Apprentice can only be paid the National Minimum Apprenticeship Wage for the first 12 months of their apprenticeship (365 days from their sign up date) unless they are below the age of 18, after this, the Apprentice must be paid at least the minimum wage for their age group:
Under 18: £4.20 per hour
18 – 20: £5.90 per hour
21 – 24: £7.38 per hour
National Living Wage (25+): £7.83 per hour
Fortunately, many employers pay above the National Minimum Apprenticeship Wage as it opens up a wider audience of applicants.
If you have any questions regarding the Apprenticeship Wage or wages in general, give us a call!
Data Cable Engineer Design and Planning Programme
posted 20 Sep, 06:44 (485 days ago), permalink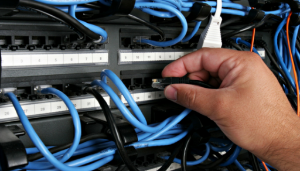 Our Data Engineer Level 4 programme is designed for structured network engineering businesses who want to develop engineers in the design, planning and management of networks. The programme has been designed to provide a range of skills and knowledge for engineers who want to advance their careers and become more involved in project design and management,
Network Design and Management
This is a unique programme designed specifically for the structured network industry. We often get asked by data cable engineers who have completed the Network Cable Installer programme what they can do next. We also get asked about CCNA courses for engineers as well as project management.
Well, we developed the Data Engineer Programme last year and have had a fantastic response from our clients. Engineers develop a wide range of skills and knowledge and complete the following modules:
Health and Safety in Telecoms
Personal and Professional Development
CCNA (Parts 1 & 2)
Fibre and Copper Network Design and Planning (Internal)
PRINCE 2 (Foundation)
Network Security
Understanding Servers
Testing Networks
The programme typically lasts 18 months and is fully completed when the engineer completes the Network Engineer endpoint assessment. The modules are spaced out to reflect that engineers have work commitments but it is a rolling programme that can be accessed at any time.
We offer a wide range of support and access to online learning and classroom-based courses. For instance, CCNA is delivered using eLearning and a 5-day CCNA Bootcamp.
What do you need to do to access this programme?
The first thing to do is to contact us and we can talk you through the course in more detail. You need to have at least 3 years experience of working in data cable installations and ideally have completed our Level 3 Data Engineer programme or equivalent – but experience matters so this is not mandatory.
Your employer needs to agree to you doing this programme as it will involve some block release courses and time to study online. There is also a small cost for the employer so this needs to be agreed beforehand.
Apprenticeships and Staff Development
posted 20 Sep, 06:43 (485 days ago), permalink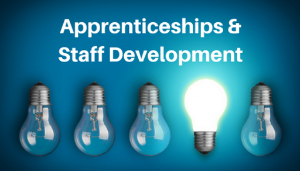 There have been huge amounts of changes to apprenticeships in the last year. Apprenticeship Standards have been introduced which are a new model of delivery. There has also been a change to funding which has seen the launch of the Apprenticeship Levy as well as co-investment for smaller businesses. The changes are exciting. Well, they are exciting if you know about them but not so much if you do not.
Apprenticeship Standards
Apprenticeship Standards are the replacement for apprenticeship frameworks. Frameworks used to be made up of a number of different elements that once completed earned an apprenticeship. Standards are very different. The first point to note is that they have been created by employer groups that have determined the skills, knowledge and behaviours that should be attained to make someone competent in that job role. The second point to note is that to complete a Standard the candidate will have to go through an independent assessment at the end of the programme. Also, Standards are much more flexible in what can be delivered as part of the programme.
Apprenticeship Funding
The significant changes around apprenticeship funding are:
Apprenticeship Levy – any business with a payroll of over £3m now has to pay 0.5% of the payroll value into an Apprenticeship Levy account. This can be used to hire new talent and place them on an apprenticeship or it can be used to upskills existing staff by using apprenticeship programmes to deliver skills and knowledge.
Co-Investment Model – For non Apprenticeship Levy businesses there is a new co-investment model of funding. Essentially, the employer contributes 10% of the programme costs up to a maximum banding level for each specific programme. The government will then contribute the rest.
There are still incentives available to businesses under 50 staff if they employ a 16-18 year old as an apprentice.
New Apprentice Employees
Businesses are still being encouraged to recruit new talent into their companies as apprentices. There is huge value in taking on an apprentice and thousands of companies have benefited from employing apprentices to help grow their team or fill existing vacancies. Notably, businesses are now able to hire a graduate as an apprentice too.
Apprenticeships and Staff Development
The new funding models and the Standards have also made apprenticeships hugely applicable to existing staff. Because of the flexibility offered by the new delivery model, programmes can be tailored to meet the training needs of existing staff who are looking to develop their own skills. There are already a lot of Standards available that cover most industries, with more being published on a weekly basis.
An Example
We are going to use a medium-sized business as an example. The business has a number of teams that perform different functions. The team leaders are a mixture of people that have been in the business for different lengths of time. Some have come through the ranks, some are new and some are due to retire. None of the team leaders has had formal leadership/supervisor training. There are a couple of members of staff that have been identified as possible replacements for the staff due to retire, but they also have had no training.
This is where the Standard for Team Leader/Supervisor comes in. This programme is designed for Supervisors, Team Leaders, Project Officers, Shift Supervisors, Forepeople, and Shift Managers who have responsibilities such as supporting, managing and developing team members, managing projects, planning and monitoring workloads and resources, delivering operational plans, resolving problems, and building relationships internally and externally.
We are using this example as it is something we run for businesses this is if how it works:
Length of programme – 12 months
Cost to the business per candidate – £500
What do they get – Level 3 Diploma in Team Leading / PRINCE 2 / Associate Membership of the Institute of Leadership & Management
How is delivered – Onsite / Online / Mentor Support
It is this type of programme that we think is really valuable to businesses. Unlike other management courses, these are accredited and can be used for progression.
If you would like more information about how apprenticeships can help your business then please contact us and we can talk through options for your business.
Apprenticeships in Harrogate
posted 20 Sep, 06:42 (485 days ago), permalink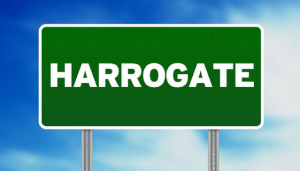 As a Harrogate based apprenticeship provider, we have been part of the drive to boost apprenticeships in the town. It is working! There has been a significant growth of employers taking on apprentices and what is pleasing is the value that employers place on training and development within their businesses.
Apprenticeships in Harrogate
There is a wide range of businesses operating in Harrogate but the growth of small businesses has sen the need for many to look at the talent they have and turn to apprentices as a way of bringing in new staff in their plans for growth and development. We have seen a large rise in apprentices working in IT and Digital Marketing and Business Administration roles. New industries such as Digital Marketing have really expanded in the last few years and they are also attractive career paths for school and college leavers.
Refreshingly, the local schools are also supporting apprenticeships in Harrogate by citing them as a great option for students considering their post-education options.
We work closely with schools and businesses to identify the right candidates. The recruitment process is fundamental to the success of an apprenticeship programme. It is vital that the right candidate is matched with the right business. This can only be achieved if the effort is put into finding, interviewing and matching candidates and businesses.
Upskilling Existing Staff
We have also seen the growth in the number of businesses that are using apprenticeship programmes to upskill existing members of staff. Apprentices can be any age and more recently apprenticeships also became available for university graduates. With so many qualifications being available through apprenticeships it is a great way for staff to receive training but more importantly benefit from having accredited qualifications and certifications.
How do we recruit an apprentice in Harrogate?
Well, the first thing is to consider the job that you want an apprentice to do. We always recommend creating a very brief job description. We find this useful as it helps us draft the vacancy information. Once you have done this please speak to us. We can then advise you on the types of apprenticeship programme that are relevant to your organisation and the job role that you are looking to fill.
You can recruit an apprentice at any time. We do recommend that employers try and do this in September and October as this is when most college and school leavers are looking at vacancies. If you are thinking about hiring an apprentice then please contact us.
A Level Results Week – Think Apprenticeship
posted 20 Sep, 06:40 (485 days ago), permalink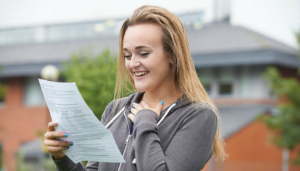 We have arrived at that time again when people will be nervously waiting for their A Level results. Summer holidays have been taken and thoughts will be turning to what to do next. For many it will be a straight forward decision – they get the grades they were expecting and take their offers at a university. For others, it will not be so straight forward. They may have the grades but are not sure about going to uni and others will already have made their mind up that university is not for them.
Apprenticeship or University?
Going to university is not as simple a decision as it used to be. Yes, there are lots of courses but as we all know they come at a cost. Students are leaving university with large tuition fee debts and possibly don't always have the degree that is going to give them the dream career they hoped for.
Apprenticeships are a fantastic alternative. You get to learn and earn and get onto your career ladder without having to spend 3 years at university and getting into debt. The great thing is that employers also know that this is the best time to recruit apprentices and so there are a huge amount of jobs available right now.
How to apply for an apprenticeship
Applying for an apprenticeship is a simple process. Take a look at the vacancies we have on offer and find one that interests you the most. We have a few tips for getting a job:
Write a CV – List all of your main achievements, qualifications and write a short paragraph about yourself. Make sure you have your date of birth on it and most importantly your contact details – make sure your email address is sensible – don't forget, it will be seen and used by employers.
If you are in the process of job hunting then make sure you answer your mobile phone. Do not ignore calls and then text the number with "who is this?" Answer calls – you won't recognise the number but it could be us or an employer trying to get hold of you.
Dress smartly for any interview – appearances matter and you should aim to make a good first impression. Shorts, muscle tee shirts and a snap back is just not going to cut it!
Be on time – if you have an interview booked then be on time to it. "My bus was late" is not a good enough excuse – you should have left earlier. Make sure you plan the route and timings. You are much better turning up earlier and walking around the block a few times than being late.
When you finally get put forward for an interview with an employer make sure you research the company. Understand what they do, what sort of business it is and try and think of a question you can ask about them.
When should I be applying?
Now! Don't leave it too late. Anyone looking for an apprenticeship should start the application process straight away. Employers are ready and waiting and are interviewing now so if you see a job that you think is right for you then get the application in now!
The final school term is nearly here
posted 20 Sep, 06:39 (485 days ago), permalink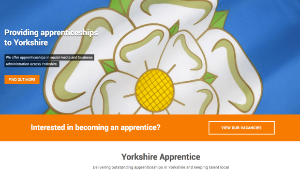 For many students we are fast approaching the final term of their school careers. Schools break up for Easter this week and thousands of students across the country will get down to the serious business of preparing for A Level and GCSE exams. Revision, revision and more revision!
Before we know it the exam season will be on us and then students will need to think about what they do next. For those sitting GCSEs the choice is stay at school, go to college or start an apprenticeship. For A Level students it will be go to University or start an apprenticeship with a few going directly into a job.
Many students will be clear about their choices but others will still be deliberating about their next steps. We have just had the National Apprenticeship Week 2016 during which 32,000 businesses pledged to employ an apprentice so it is a good time to consider this as a post school option.
Benefits of Apprenticeships
There are huge benefits to starting an apprenticeship. The first thing to note is that just about every job role is covered by an apprenticeship framework. The other thing to note is that more and more businesses are acknowledging that apprenticeships really make a difference to their businesses too.
Some of the main reasons for opting for the apprenticeship route is that you can earn and learn. You get paid as an employee but at the same time work towards qualifications and your apprenticeship certificate. You are a full time employee with a contract but you will work closely with someone in the business who will guide, teach and mentor you and help you become a highly skilled and knowledgeable employee. Apprentices, unlike those who have opted for university are also not saddled with the same sort of debt as graduates. There used to be a notion that graduates had greater earning potential but this has, in the main, disappeared. Apprentices can earn as much and be promoted as quickly, if not sooner, than graduates.
We will be writing a number of blogs over the coming weeks to try and help those who are completing their GCSEs and A Levels make the right choice. Apprenticeships are not for everyone. Many school leavers will have a plan in place and will opt for sixth form, college or university. But for many, apprenticeships are the right choice and we want to make sure that the information you get supports you in your decision making.