A Level Results Week – Think Apprenticeship
posted 20 Sep, 06:40 (764 days ago), permalink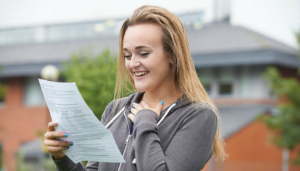 We have arrived at that time again when people will be nervously waiting for their A Level results. Summer holidays have been taken and thoughts will be turning to what to do next. For many it will be a straight forward decision – they get the grades they were expecting and take their offers at a university. For others, it will not be so straight forward. They may have the grades but are not sure about going to uni and others will already have made their mind up that university is not for them.
Apprenticeship or University?
Going to university is not as simple a decision as it used to be. Yes, there are lots of courses but as we all know they come at a cost. Students are leaving university with large tuition fee debts and possibly don't always have the degree that is going to give them the dream career they hoped for.
Apprenticeships are a fantastic alternative. You get to learn and earn and get onto your career ladder without having to spend 3 years at university and getting into debt. The great thing is that employers also know that this is the best time to recruit apprentices and so there are a huge amount of jobs available right now.
How to apply for an apprenticeship
Applying for an apprenticeship is a simple process. Take a look at the vacancies we have on offer and find one that interests you the most. We have a few tips for getting a job:
Write a CV – List all of your main achievements, qualifications and write a short paragraph about yourself. Make sure you have your date of birth on it and most importantly your contact details – make sure your email address is sensible – don't forget, it will be seen and used by employers.
If you are in the process of job hunting then make sure you answer your mobile phone. Do not ignore calls and then text the number with "who is this?" Answer calls – you won't recognise the number but it could be us or an employer trying to get hold of you.
Dress smartly for any interview – appearances matter and you should aim to make a good first impression. Shorts, muscle tee shirts and a snap back is just not going to cut it!
Be on time – if you have an interview booked then be on time to it. "My bus was late" is not a good enough excuse – you should have left earlier. Make sure you plan the route and timings. You are much better turning up earlier and walking around the block a few times than being late.
When you finally get put forward for an interview with an employer make sure you research the company. Understand what they do, what sort of business it is and try and think of a question you can ask about them.
When should I be applying?
Now! Don't leave it too late. Anyone looking for an apprenticeship should start the application process straight away. Employers are ready and waiting and are interviewing now so if you see a job that you think is right for you then get the application in now!
The final school term is nearly here
posted 20 Sep, 06:39 (764 days ago), permalink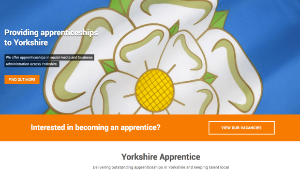 For many students we are fast approaching the final term of their school careers. Schools break up for Easter this week and thousands of students across the country will get down to the serious business of preparing for A Level and GCSE exams. Revision, revision and more revision!
Before we know it the exam season will be on us and then students will need to think about what they do next. For those sitting GCSEs the choice is stay at school, go to college or start an apprenticeship. For A Level students it will be go to University or start an apprenticeship with a few going directly into a job.
Many students will be clear about their choices but others will still be deliberating about their next steps. We have just had the National Apprenticeship Week 2016 during which 32,000 businesses pledged to employ an apprentice so it is a good time to consider this as a post school option.
Benefits of Apprenticeships
There are huge benefits to starting an apprenticeship. The first thing to note is that just about every job role is covered by an apprenticeship framework. The other thing to note is that more and more businesses are acknowledging that apprenticeships really make a difference to their businesses too.
Some of the main reasons for opting for the apprenticeship route is that you can earn and learn. You get paid as an employee but at the same time work towards qualifications and your apprenticeship certificate. You are a full time employee with a contract but you will work closely with someone in the business who will guide, teach and mentor you and help you become a highly skilled and knowledgeable employee. Apprentices, unlike those who have opted for university are also not saddled with the same sort of debt as graduates. There used to be a notion that graduates had greater earning potential but this has, in the main, disappeared. Apprentices can earn as much and be promoted as quickly, if not sooner, than graduates.
We will be writing a number of blogs over the coming weeks to try and help those who are completing their GCSEs and A Levels make the right choice. Apprenticeships are not for everyone. Many school leavers will have a plan in place and will opt for sixth form, college or university. But for many, apprenticeships are the right choice and we want to make sure that the information you get supports you in your decision making.
Digital Marketing Apprenticeship Official Release
posted 20 Sep, 06:37 (764 days ago), permalink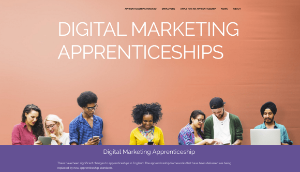 The digital marketing apprenticeship was officially released today. The wait is over and we have clarification on what needs to be delivered for this new apprenticeship standard.
Whilst we have had the standard for a while we now have the digital marketing assessment plan.
Digital Marketing End Point Assessment
The end point assessment for the digital marketing apprenticeship is:
The end point assessment is completed in the last few months of the apprenticeship.
It is based on
a portfolio – produced towards the end of the apprenticeship, containing evidence from real work projects which have been completed during the apprenticeship, usually towards the end, and which, taken together, cover the totality of the standard, and which is assessed as part of the end point assessment
a project – giving the apprentice the opportunity to undertake a business-related project over a one-week period away from the day to day workplace
an employer reference
a structured interview with an assessor – exploring what has been produced in the portfolio and the project as well as looking at how it has been produced
An independent assessor will assess each element of the end point assessment and will then decide whether to award successful apprentices with a pass, a merit or a distinction
Apprenticeship Grading
There are three sets of criteria on which the assessment and grading is made.
The three criteria are
The What: what the apprentice has shown they can do,
The How: the way in which the work has been done
The With Whom: The personal and interpersonal qualities the apprentice has brought to all their work relationships
Each of these three criteria has minimum (expected) requirements, which must be satisfied for a pass. Each of these criteria has a number of dimensions which should be considered to determine if the apprentice is significantly above the minimum (expected) level of quality in this occupation
We will publish more information shortly about delivery and costs.
Digital Marketing Apprenticeship Changes
posted 20 Sep, 06:35 (764 days ago), permalink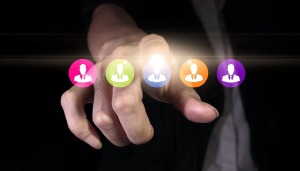 The social media and digital marketing apprenticeship is in the process of changing to the new digital marketing apprenticeship. This is a significant change and will see a more employer-led qualification that will set out what the industry expects apprentices to be able to know and do.
We are still in quite early stages of the development. The new digital marketing apprenticeship will be in two parts. The apprenticeship standards set out what the apprentice has to be able to do and know and then the digital marketer apprenticeship assessment plan will set out what they have to do to complete the programme.
The other substantial change is that the new apprenticeship does away with the Level 3 Diploma in Social Media for Business but instead sees the introduction of vendor qualifications such as CIW, Google Squared and MTA HTML 5.
Digital Apprenticeship Standards
The new standards are broken down into three parts: skills, knowledge and behaviours. The skills are what the apprentice needs to be able to do – their competence. The knowledge is what they should know to be a successful digital marketer and the behaviours covers thinking skills, how they work and communication.
The new apprenticeship will continue to be at Level 3 and will last about 18 months.
This is an exciting development for the the digital marketing apprenticeship as provides new approach to the delivery model and how the learner will achieve their framework. We are very excited as we are already developing new material to meet the needs of the learners and businesses.
Introduction of the Digital Marketing Apprenticeship
We are still waiting for the final publication of the digital marketing assessment plan and will then be able to finalise the new delivery model but we are confident that we can build on the current model that has proved to be popular with learners. The assessment plan will set out the end point assessment which is what the apprentice has to complete in the last few months of their programme. We expect it to be a portfolio, assignment, interview and employer statement. We are also still waiting for the funding guidance.
Digital Marketing Apprenticeship Information
If you would like more information then please go to our dedicated website that has more information about the digital marketing apprenticeship.
Apprenticeship Standards - The Big Change
posted 20 Sep, 06:34 (764 days ago), permalink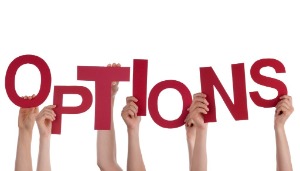 There are some significant changes taking place with apprenticeships in England. Apprenticeships delivery has been framework based but apprenticeship providers will now need to switch to "Standards". Apprenticeship frameworks are made up of required qualifications and functional skills. They are prescriptive in that providers have a list of qualifications to choose from and have to deliver them to make up the framework requirements.
Apprenticeship Standards
The new standards based approach is very different. The first point to make is that the apprenticeship standards have been developed by employers. This means that industry experts have set out the skills, knowledge and behaviours that they expect of apprentices. The other feature of the new apprenticeship standards is that they, in most cases, do not have a specific qualification that needs to be achieved.
Gaining an Apprenticeship
As there are no set qualifications, apprentices will be required to complete an end point assessment. End point assessments are taken in the final few months of an apprenticeship and depending on the occupation have a set of criteria that need to be achieved. This could be a mixture of a portfolio, practical assignment, interview, exam etc. Each occupation will have its own end point assessment.
Apprenticeship Funding
The other fundamental change is to the funding structure. Apprenticeship framework delivery has seen colleges and training providers draw funding to deliver their apprenticeship programmes. Under the new standards based delivery the government will fun 2/3 of the cost of delivery and the employer will have to contribute 1/3 of the cost. But it is not all bad news! The training provider and employer will need to establish a cost for the apprenticeship programme (there is a maximum for each occupation). The employer is then also entitled to incentives. As an example:
If an apprenticeship has a £9000 cap then the training provider cannot charge the employer more that £3000.
The employer has to contribute £3000 to the apprenticeship but can receive the following back:
£900 if they employ less than 50 staff
£1800 if the apprentice is under 19
£900 when the apprentice completes their programme
Total £3600
The apprenticeship changes will start taking place in 2016. For more information visit the Gov.uk site Apprenticeship Standards
The Apprenticeship Levy
posted 20 Sep, 06:32 (764 days ago), permalink
What is the Apprenticeship Levy and who does it apply too?
The government have devised a plan to increase the quality and quantity of Apprenticeships, as part of this they have introduced the Apprenticeship Levy.
The Apprenticeship Levy is a tax which applies to businesses who have an annual payroll of over £3 million. As of April 2017, all eligible businesses will be legally required to pay the Apprenticeship Levy.
How will the Apprenticeship Levy be paid?
Levy payments will be paid monthly through a Pay as You Earn system and collected by HM Revenue and Customs (HMRC). Businesses will be able to access their funds via a new online Digital Apprenticeship Service (DAS) account.
Each business will be required to pay a different amount as it is dependent on each businesses individual payroll bill. The amount paid is worked out as 0.5% of the annual payroll bill minus an allowance of £15,000.
Business A – Annual Payroll bill of £10 million
0.5% of £10 million is £50,000.
£50,000 minus £15,000 is £35,000.
Business A is required to pay £35,000 into their DAS account in monthly installments.
Business B- Annual Payroll bill of £3.7 million
0.5% of £3.7 million is £18,500
£18,500 minus £15,000 is £3,500.
Business B is required to pay £3,500 into their DAS account in monthly installments.
What happens if you use all the Apprenticeship Levy funds and want more apprentices?
Businesses will then use the Co-investment Model which is followed by Non-Levy employers.
Employers contribute 10% of the cost of the Apprenticeship training directly to the training provider and the government will fund the other 90%.
*Please note that if your business has 49 employees or less you will not have to make any contribution to the Apprentice's training.
If you have any questions or queries regarding the Apprenticeship Levy or would just like some more information, please do not hesitate to call us on 01423 740006.
Simplifying Your Social Media Marketing Strategies
posted 20 Sep, 06:29 (764 days ago), permalink
How To Simplify Your Social Media Marketing Strategies
Social media marketing strategies can get incredibly complicated. There always seems to be so much to do and so little time. However, there are ways to keep it simple once you know how.
1. Know your niche.
You need to understand your niche market and any research you have conducted should have revealed your people's interests, pain points and problems. If you're not sure, do some research. Above all, find out where they spend their leisure time on the Internet and target those sites. There's no point in banging away on a social network if the ideal customer in your niche isn't hanging out there.
2. Brainstorm hot content.
Hot content is the kind of content that will appeal to those in your niche. As you do your niche research, you will probably see the same questions coming up repeatedly. Make a list of them and create content that answers these questions. Be sure to create paid products that do as well.
3. Leverage the content you create.
Make every piece of content you create work hard for you. One of the best ways to do it is to put it into more than one format. For example, your content could be an article, top-10 list, or a PowerPoint deck. Your deck could become a video on YouTube which you would then embed on your site. You could also share the deck at popular sharing sites like SlideShare, owned by LinkedIn, which has very convenient sharing buttons for all of the major social networks.
4. Create a publishing schedule.
Once you leverage your content, schedule it. You obviously can't publish leveraged content on the same topic back to back, but you can use your blog scheduler to set the date and time in advance and, for example, publish one each month for several months.
Make video your priority, though, to build up a robust YouTube channel full of interesting content that will gain followers.
If you are working alone, create your own calendar and follow it. The plugin Editorial Calendar for WordPress is incredibly useful. If you are working in a team, set up a shared calendar to make sure something of value is being published regularly.
5. Use automated tools.
WordPress has a range of plugins that will create share buttons so people can just click to share on the social networks. In addition, they have plugins that will announce your new content on your social sites automatically, such as WordTwit for creating a link to your content on Twitter.
Then there are specific tools that will allow you to schedule posts in advance, such as Buffer, which will link with a number of different networks, and ViralWoot, which allows you to schedule Pinterest pins in advance. These tools have both free and paid levels, so you have nothing to lose by trying them out and seeing how useful they are. If they make your publishing on the social networks easier, the cost will more than pay for itself in terms of the amount of time you will save.
6. Make an appointment with social for 1 hour each day.
Social media can devour your time if you're not careful, so block out 2 appointments of 30 minutes each, morning and evening, so you minimise the danger of getting distracted and wasting hours wandering around in an unfocused manner.
7. Outsource
Another alternative is to outsource your social media activities to an organisation that offers this type of service. Speak to us if you would like more information about outsourcing social media.
Avoiding Social Media Mistakes
posted 20 Sep, 06:28 (764 days ago), permalink

7 Costly Social Media Mistakes
Social media gives unprecedented access to people interested in your niche or industry, or the products and services you offer. However, some new users of the networks can get so excited by the prospect of more engagement that they actually end up costing themselves through simple yet avoidable mistakes. Here are the top 7 to watch out for if you are new to social media.
1. Unclear goals
Do you want more engagement, subscribers, followers? Plan every campaign around a specific goal, which you can measure by getting the target market to take particular action. By limiting the number of actions available in the message or campaign, you help to reduce returns, unsubscribes, and unfollows.
2. Unprofessional profiles
Make your profile as informative and professional as possible. Include basic information that potential stakeholders or clients want to know, along with info that makes you stand out from your competition. A logo and colours help you to be recognised at a glance, so be sure to add a unique and professional logo to your profile.
3. Following too few people
As soon as you sign on for most social sites, they ask you what you are interested in and give recommendations as to who you might like to follow. Take these suggestions seriously and sign up, because the ones they are suggesting are usually the top participants at the site in relation to your niche.
4. Promoting too soon
Most organisations that are new to social networking are there because they've heard it is a great way to reach thousands of people. They no sooner sign up with their profile than they start to crank out posts, tweets, and promotions at lightning speed.
Social networks are just that, social. It's not about you hammering out promotion after promotion. Focus on building relationships and connections that are based on common interests.
5. Publishing the wrong content
Every social network attracts people who prefer a specific type of content or type of delivery. For example, most Twitter users want very short and to-the-point messages. Most content online is text-based, but many social networks are driven by eye-catching content, such as images and video. Organise your material into folders for each network so you deliver the right type of content to each social media network, based on its specialties and the preferences of their users.
6. Ignoring daily search results
Conduct a quick search each day for a couple of your organisation's keywords and/or brand offerings. Look for mentions of your
organisation, product, and/or your name. Also look for questions and positive or negative comments on other sites.
If you see questions, answer them and/or refer the person to a specific URL for more information. If you see positive comments and reviews, thank them. If you see negative, refer them to your customer service email for more details on what their issue is. The offer of help will show good will to anyone who might have seen it and sort the real customers from those who might be doing nothing more than trying to damage your reputation online.
7. Retaliating
No matter how unfair they have been. Just don't retaliate in public. It could cost you more than you can ever imagine. Keep it professional at all times.
Apprenticeship or University
posted 20 Sep, 06:25 (764 days ago), permalink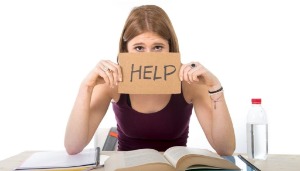 It's that time of year again when school leavers will be considering what the do next. The big question is "do I go to university or do an apprenticeship"? This is a difficult decision and one that needs to give some real thought.
For many, a university is an automatic choice. They want to keep learning. They may have a career ambition for which a university degree is a must – doctor, teacher, lawyer etc. For many, however, the university is taken as an option as they have not yet decided what they want to do or there is a school or family expectation.
Apprenticeship Attractions
What has become clear in the last few years is that apprenticeships are now a much more attractive option for many school leavers. They can earn a salary (avoiding huge university debts) and learn at the same time. With the introduction of higher-level apprenticeships learners are able to gain university equivalent qualifications but also develop their skills at the same time.
There is now also more evidence that graduates no longer out earn non graduates. There was always a belief that graduate had a higher earning capacity and this is what made going to university more attractive. This is no longer the case.
Apprenticeships also allow individuals to join small businesses that would not be in a position to offer a graduate a position. An apprentice is a much more attractive alternative to a business that wants to grow and needs staff to do it. An apprentice can join a small business, learn the skills and competencies needed and grow with it.
What apprenticeships are available?
There are literally hundreds of apprenticeships to choose from covering just about every industry. Anyone interested in an apprenticeship should visit the apprenticeship vacancy service
_______________
If you are interested in vacancies in Yorkshire please visit our Yorkshire Apprenticeship website
Cloud Computing for Colleges and Training Providers
posted 20 Sep, 06:23 (764 days ago), permalink
How Does Cloud Computing Work?
Cloud computing is definitely having a huge impact in society. Most large companies like Facebook are opting to go in this direction because it is effective and makes economic sense. In addition to this, cloud computing is able to integrate computers in an organisation to save both time and vital resources such as software.
Cloud computing has been termed as the next level of the internet age, and more and more people are making use of it. However, to fully appreciate what it is all about, you need to understand how it works. The following information gives you details.
The Basics of Cloud Computing
Cloud computing employs trusted specialised companies to store vital data and components on your behalf. Your access therein will be made easy and your workers can access this large database of information and processes. In the cloud, email serving, data storage and specialised protocol can be observed with utmost ease. This happens because of an integrated infrastructure base that is held together by dedicated servers to deliver accordingly. The two main areas of a cloud are the front end and the back end.
The front end is the interface that is accessed by the user on their computer. It is basically revealed through a web browser and a college or training provider can enter the cloud to access this vital information at any time. The ability to network different software and hardware to serve many computers has defined the word cloud. It does not work by inflicting any heavy load on your personal machine; it works by simply availing all relevant information and databases in an efficient manner. The front end is as a result of the intricacies that take place at the back end.
The back end is the nerve centre of every tool and infrastructure needed to make cloud computing possible. It is composed of vital software and application tools that make mass storage possible. The back end tools are also responsible for the intelligent communication to the front end owing to specialised programming mechanisms applied therein. With this system, you will be able to integrate any worker in the cloud without having to buy additional software that allows them to perform their job. It is a complex system that has been created to enhance coordination and access to vital resources that allow your businesses to be conducted accordingly.
The architectural prowess of any cloud is maintained by the companies that provide these services. They are also tasked with providing or creating essential backup systems which will keep the data of clients safe at all time. They implement dedicated servers to make the process a success. Depending on the needs of a client, private, public and hybrid clouds can be defined to ensure access control. Safety is critical and with specialised cloud companies, delivery of essential software and data has become a mainstay.
It is worth noting that cloud computing has been here for some time. Mega companies who have enormous data and software needs have led the way to use the cloud. However, the future is clear and the cloud might just feature more prominently. All in all, it is a system that allows for better computing infrastructure and is definitely welcomed by colleges and providers.