The difference between regulated and unregulated qualifications
posted 8 Feb, 02:09 (257 days ago), permalink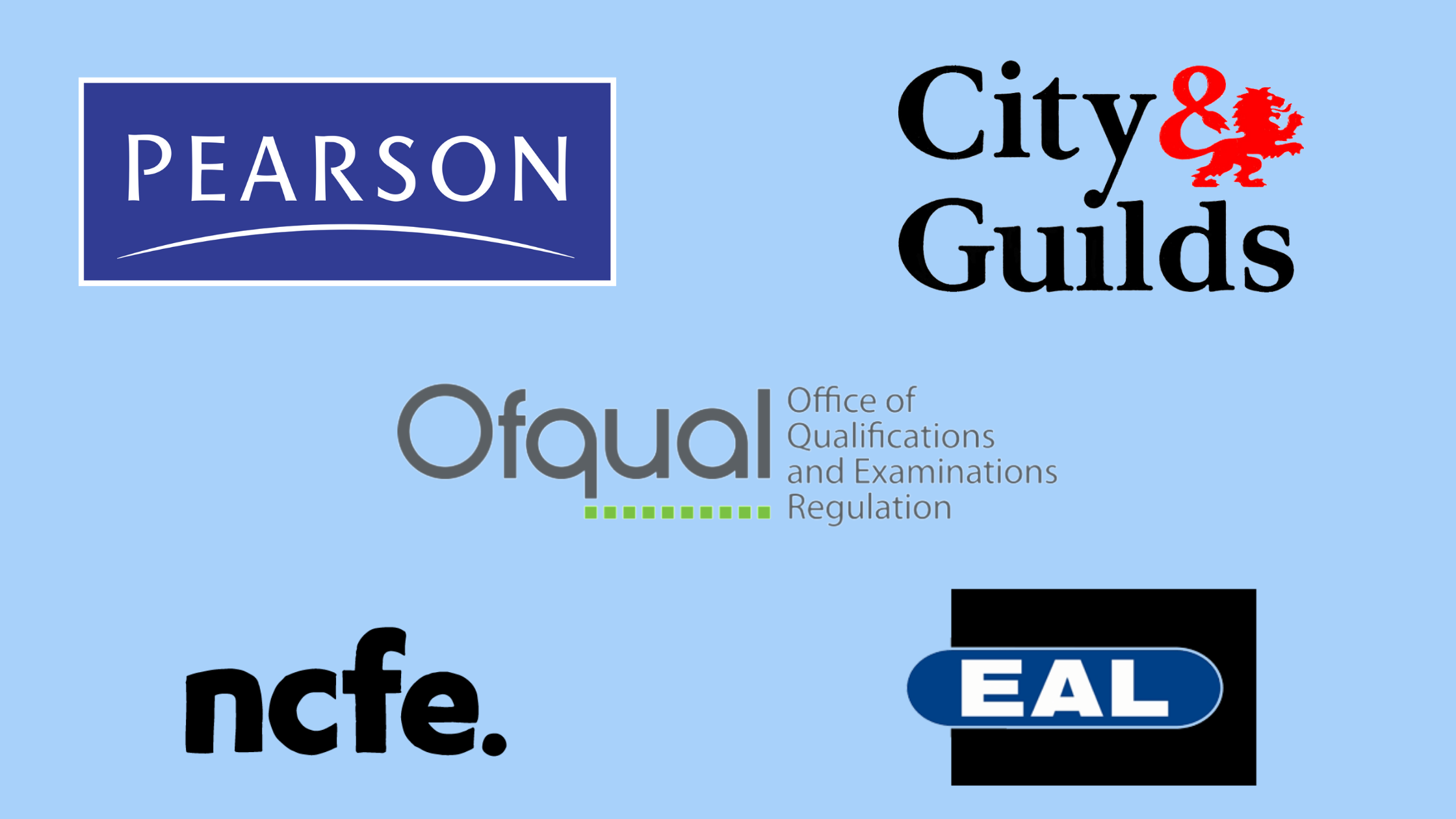 During the Covid 19 lockdowns, people have taken the time to learn new skills through a variety of courses. Most of these have been bought online. If you wanted to learn to bake a cake or learn some fancy new Yoga positions then it was easy to find an eLearning course and learn what you needed. If you learnt to bake a cake then those who ate it would have been happy. If you learnt new Yoga positions and through developed some new level of mindfulness then you would also have been happy. You bought the course did what they taught you and everyone was happy. These unregulated qualifications worked out well. However, if you took the certificates and tried to get a job as a pastry chef in a top restaurant or tried to teach yoga classes in a mindfulness centre then you won't have been quite so happy as the certificates you received were not regulated and therefore of no value to an employer.
What are regulated qualifications?
Regulated Qualifications are regarded to be of higher value by employers as the certificate for a Regulated Qualification demonstrates that the learner has attained a qualification approved by both a UK Regulator and recognised Awarding Organisation. This means that it appears on Ofqual's Register of Regulated Qualifications. Ofqual is the independent qualifications regulator for England. They regulate so that qualifications are sufficiently valid and trusted. They make clear and considered judgements for the benefit of those who study and rely on, regulated qualifications.
It's very simple to see what qualifications are regulated - just go to https://register.ofqual.gov.uk/
Is this important for career development?
Absolutely.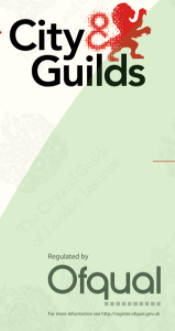 When City and Guilds, Pearson, NCFE create qualifications they don't just make them up - they need to have their programmes approved by Ofqual so that their qualifications are valid.
Awarding bodies who have gained recognition through regulation and have to have shown that their qualifications are of a very high standard and are 'fit for purpose' – that the people who hold a certificate have all attained the same level of skills, knowledge and understanding for the same qualification. They can be relied upon and that they are recognised in the UK and internationally as the appear on Ofqual's Regulated Qualifications Framework which provides a single, simple system for cataloguing all qualifications regulated by them. 
Universally Recognised
Most importantly, a regulated qualification means you will have the skills and qualifications recognised throughout the industry and internationally. The most obvious advantage of regulated over non-regulated qualifications is that the regulated ones provide a guarantee of the quality of both the qualification programme and the awarding body that offers accredited qualifications. Non-regulated qualifications, on the other hand, are not regulated and there is no guarantee that they meet appropriate standards. There is no way to tell whether they are fit for their purpose, if they include relevant content or if the appropriate methodology for assessment is used. A regulated certificate will have both the awarding body and the Ofqual's logo on it.
Why do we need to raise this?
We have seen a number of cases where learners and clients we are working with have engaged in courses that they believed where valuable were not regulated and therefore the worth of the certificate has to be questioned. Employer's need to think about the purpose of the courses that they purchase. If you want to put people through courses that you might see as useful then check that your staff will actually get career and personal value out of them. "Larry's Leadership Course" or "Mary's Management Programme" might sound great but their value is short term. Likewise, we have also seen a lot of courses being advertised online as Certificates or Diplomas when they are clearly not accredited. 
5 Tips For A Successful Apprentice
posted 27 Jan, 09:06 (269 days ago), permalink
With National Apprenticeship Week coming up on the 8th of February we thought it would be great to share some of our top tips for nurturing and developing an apprentice under your management, while also ensuring you make the most out of their impact on the business.
Be welcoming
Starting a new position, even as an experienced adult, can be nerve-wracking. This is especially the case for any young apprentice who has just finished school. Therefore, it's extremely helpful to be particularly considerate and friendly. This could mean having time set aside for them to meet their colleagues, spending time with them throughout the day so they can easily approach you with questions, being clear about their role and how the work environment operates and even making an announcement on social media or in your company newsletter about  their employment. This can really help to show how excited you are to take them on as an apprentice.
Assign them a reliable mentor
Obviously, with any new employee, there is at least some mentoring so that they can properly start their new position. But with an apprentice, they are eager to learn and develop themselves. Therefore it can be constructive to provide them with a designated mentor who will enable the apprentice to reach their potential. A good mentor will help the apprentice grow and achieve their goals. It will also allow the apprentice to feel more comfortable in their new role when they have someone they know well there to advise them. 
Set them objectives and give feedback
As with any new employee objectives, goals and targets must be clearly set out so they understand their role and responsibility in the business. This is especially the case with a new apprentice as they will likely have less work experience than most. But they usually have a great work ethic, allowing for their targets to be challenging and as they improve their skill set their targets can be adjusted so they are constantly achieving more. As a result, their work and progress must be monitored regularly and they should receive feedback on their performance. This will help them to stay focused and motivated.
Make them feel valued
While an apprentice may be different to a typical employee they are still a valuable member of the team and so it's important they are encouraged to be an active team member. This includes them participating in meetings, asking for their insight into business matters, involving them in events and going a step further by having team building sessions or engaging activities. In essence, it's valuable to both the business and the apprentice when they feel included as a valued team member.
Set them up for success
As we've already covered having a mentor for a new apprentice can be vital for their performance and development. But what must also be considered is the example set by the whole team. As an apprentice, they're likely to be more impressionable and so it's essential employees set a great example and show a high standard of work. Doing so will set the apprentice up on a successful path where they will become an effective team member after they have finished their apprenticeship.
If you're interested in hiring your own apprentice, find out more at https://www.vqsolutions.co.uk/employers
Apprenticeships - Business Benefits
posted 26 Aug, 09:54 (423 days ago), permalink
This has been a challenging year for businesses and the effects for Covid19 have yet to fully bite. We can all but hope for a V-shaped recovery but for many businesses, particularly in retail and hospitality, there may be no recovery.
But business has to go on and we all need to work hard to keep the wheels of industry going and this involves continuing to invest in new talent and skills. Apprenticeships provide that avenue through being available to upskill staff or most importantly to recruit new staff and train them on a structured apprenticeship programme.
Our experience of COVID has been that many businesses have been able to continue as normal and have certain confidence moving forward. They are still recruiting staff as they have orders and work and need to fill vacancies.
Thinking about an apprentice?
If you are thinking about your business needs and have staff and skills gaps then apprenticeships offer a number of business benefits.
The first benefit is financial. The Chancellor of the Exchequer announced at the end of July that businesses who hire a new member of staff and enrol them on to an apprenticeship will receive a cash incentive.
If the employee is under 19 the employer will receive £3000
If the employee is 19 to 24 the employer will receive £2000
If the employee is 25 or older the employer will receive £1500
The second benefit is upskilling. Employees already employed can access apprenticeship programmes as part of an upskilling initiative. For instance, if you have team leaders with no formal management training or qualifications then an apprenticeship is a perfect way for them to access accredited training.
Another benefit is filling skills or productivity gaps. Many businesses who have been fortunate to weather the COVID storm have found that they have skills gaps or are actually short of staff. Apprentices are the perfect solution as they incur lower overheads, access funded training and can be developed into the employee you want. Don't forget that if you employ an apprentice under the age of 21 you are not required to pay Class 1 secondary National Insurance contributions on earnings up to the upper earning limit.
When should you recruit an apprentice?
The simple answer is now! School leavers do now have their results, albeit the process was a little fraught! Whilst many will be looking at going off the college or university, many school leavers will have had their heart set on an apprenticeship and are now in the job market. If you have any plans to hire an apprentice then now is the perfect time to do this. Candidates are looking and if you are not part of the process now then you are in danger of missing out on the strongest applicants.
What do you need to do?
We just need to know about your vacancy or recruitment plans. We have an outstanding and free recruitment service. We advertise the job for you, interview applicants and shortlist the candidates that we think are best for you. You then interview and select the apprentice that will work best for your business.
We will come out of COVID and there will be a recovery. For many of us who have been through previous recessions, no matter how deep, we have always come out of them. What you don't want is to come out of it without the right staff and the right skills.
Data Cable Installer Programme Changes
posted 3 Jul, 01:50 (477 days ago), permalink
The existing portfolio-build course, BTEC Level 3 Diploma in Professional Competence for IT and Telecoms Professionals, which allows engineers to gain the ECS Advanced Datacomms Specialist Gold Card, will no longer be funded by the government from 31st July 2020.
This is the last month you are able to enrol new or existing engineers on a funded course with no end of programme assessment. We have had a huge rise in demand since the announcement but we still have a few funded spaces left.
This qualification lasts for life and does not need to be paid to be renewed. Information about this programme can be found here - Data Cable Framework
From 01 August 2020, engineers will only have two options. Take the newly funded programme, which requires an endpoint assessment by an external examiner, or complete the BTEC Diploma with us at full cost.
Information about this course can be found here - Data Cable Installer Standard
Contact us today to discuss your options.
Let's keep learning and training!
posted 7 Jun, 01:53 (503 days ago), permalink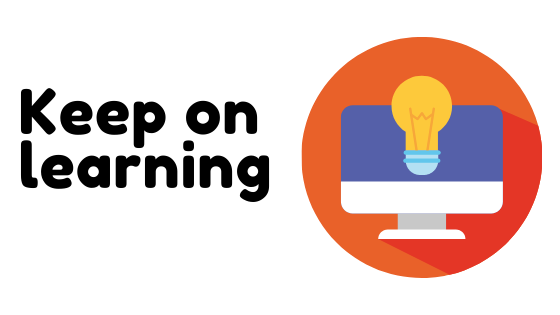 We live in interesting times! The coronavirus pandemic has had a devastating effect on the economy and many thousands of staff have been furloughed, waiting hopefully for their businesses to re-open and to return to their jobs. The lockdown has also given many businesses the opportunity to think about how they work. Many have turned to home working.
What has VQ Solutions done?
The week before the government's imposed lockdown we had already trialled remote delivery. We have been using Zoom for a long period of time as it has helped us keep in touch with learners across the country. We tested online tuition with 3 groups of business administration apprentices. Once the initial technical issues were resolved and staff and learners understood which buttons to click we were up and running. We managed to quickly get over learners' nervousness of sharing their webcams - they quickly realised that no-one judges the wallpaper in their homes!
We initially tried to deliver workshops as we did in our training sessions but quickly realised that it was much more productive to deliver 3 short online sessions rather than a full-day workshop.
Since lockdown, we have delivered multiple sessions to all of our learners and interestingly, using online conferencing software has become second nature to trainers and learners alike although there was a little extra training needed when we introduced the "break out room" feature in Zoom.
| | | | |
| --- | --- | --- | --- |
| Month | Number of Zoom meetings | Number of attendees | Number of minutes on Zoom |
| March 2020 | 112 | 404 | 21,202 |
| April 2020 | 120 | 533 | 33,357 |
| May 2020 | 119 | 516 | 32,353 |
Furlough Staff Training
We have also worked closely with our existing employers to ensure that learners continue on their programmes and also to identify new opportunities for staff on furlough to develop new skills and knowledge through our programmes. 
It is important that employers understand that they are able to let their staff pursue learning and development when they are on furlough. This is a government policy and this period is a good opportunity for staff to consider their CPD requirements.
Moving forward
Like many businesses, we have been thinking about what the "new normal" is going to look like. The use of online technology has to be a key part of development. Using Zoom has been great and now everyone knows how to use it or other systems such as GotoMeeting, Microsoft Team etc, it makes it easier to deliver more sessions but remotely. It also has a hugely positive impact on the environment.
We also realise the importance of great online resources. Learning management systems have to be more than a repository of information. Too often education and training providers use their LMS, (often just Moodle) as a place to store documents and links to information. Online learning has to be better than that and we have just started a project to develop a new e-learning content design system that will allow us to add great content in Scorm or HTML format.
We have also looked at additional programmes that will help employers and staff once we come out of lockdown and look to develop the economy again. 
We all have a responsibility to work together to open up the economy and make sure that people have the skills and knowledge to drive businesses forward. Training is so important as it is great skills and knowledge that will make us more productive.
End of Apprenticeship Frameworks
posted 4 Jun, 08:27 (506 days ago), permalink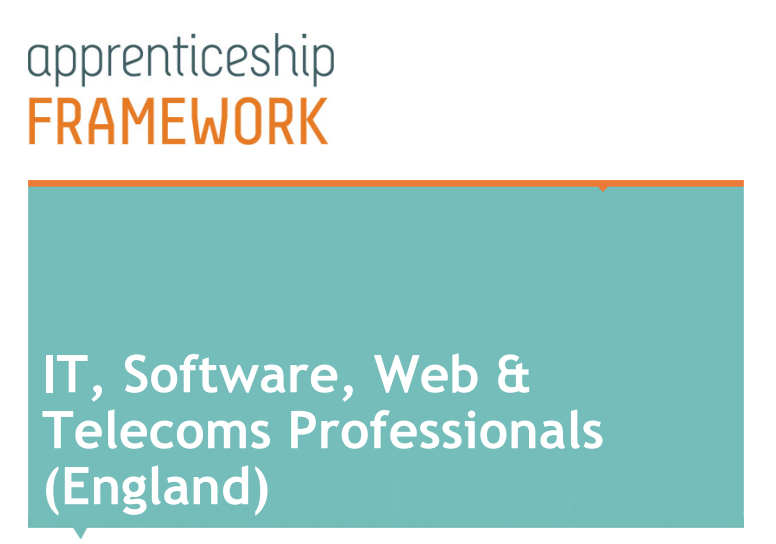 There have been many changes to the delivery of apprenticeships in the last few years. We have seen the
introduction of the apprenticeship levy which companies with a payroll of more the £3m have to pay. There have been changes to funding for small businesses. OfSTED has also introduced a new inspection framework. However, one of the biggest changes has been the introduction of Apprenticeship Standards and the phasing out of Apprenticeship Frameworks.
Apprenticeship Frameworks End on 31 July 2020
The apprenticeship frameworks will cease to be used for any new apprenticeship starts from the 31st July 2020. Any learners who started on an apprenticeship framework before that date will continue on their programme as normal.
The apprenticeship frameworks required learners to complete a diploma or NVQ, often with a second qualification to demonstrate their technical knowledge. 
Apprenticeship Standards
The apprenticeship standards were introduced 3 years ago and are designed to ensure that learners are receiving the right knowledge, skills and behaviours for their chosen careers. The standards have been developed by employer groups and each set out the key outcomes required from an apprentice. One of the key differences to apprenticeship frameworks is that learners now have to undertake a formal endpoint assessment conducted by an independent assessment organisation to complete their apprenticeship.
What have we done
Well, we made the switch to apprenticeship standards quickly for most of our programmes. We like them as they offer a great deal more flexibility in deciding the learning paths that need to be followed. We are now in the stages of moving the data cable installers onto the new standard which was released last year. We already have a few engineers on the new standard and they are enjoying it. All new data cable installer apprentices will be on the new standard from 1st Aug 2020.
More information
If you would like any further information about apprenticeship standards and how they can support your business with new or existing employees then please contact us. We will be happy to answer any question you might have.
How to smash your online interview!
posted 3 Jun, 08:18 (507 days ago), 0 comments, permalink
How to Smash your Online Interview

So you have finished school, looking for your next opportunity or seeking a career change in the midst of the COVID-19 pandemic… there's no need to panic! Although unemployment might be at a record high, lots of companies are looking for apprentices to join them. The catch is you might not be invited to the office for an interview, but you might be asked to do this via Zoom or another video conferencing platform.

Interviewing online can be quite different than meeting in person but you don't have to let that dull your shine. To help your video interview go as smoothly as possible, I've compiled some tips and tricks to help you out!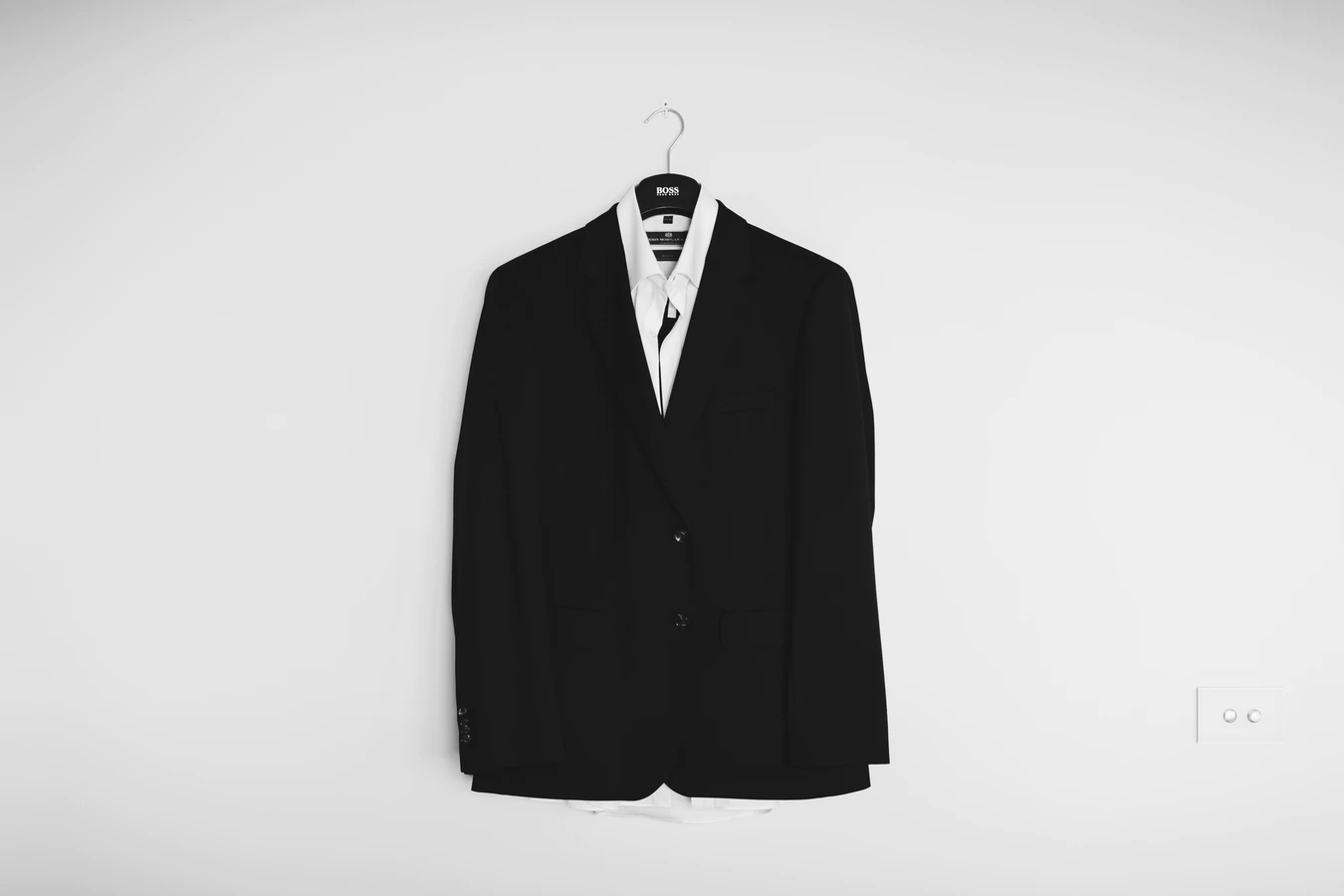 1. Standard Rules Still Apply
Just because you're on video doesn't mean you can slack off on your appearance. The trend toward casual, devil-may-care attire in the workplace does not and should not trickle down to your choice of attire for a video job interview. Dress one notch above what the company's typical attire is. So if the office culture favours collared shirts, check that box but also slip on a jacket. Also, be sure to wear solid colours, as stripes and complex patterns can look awful on video.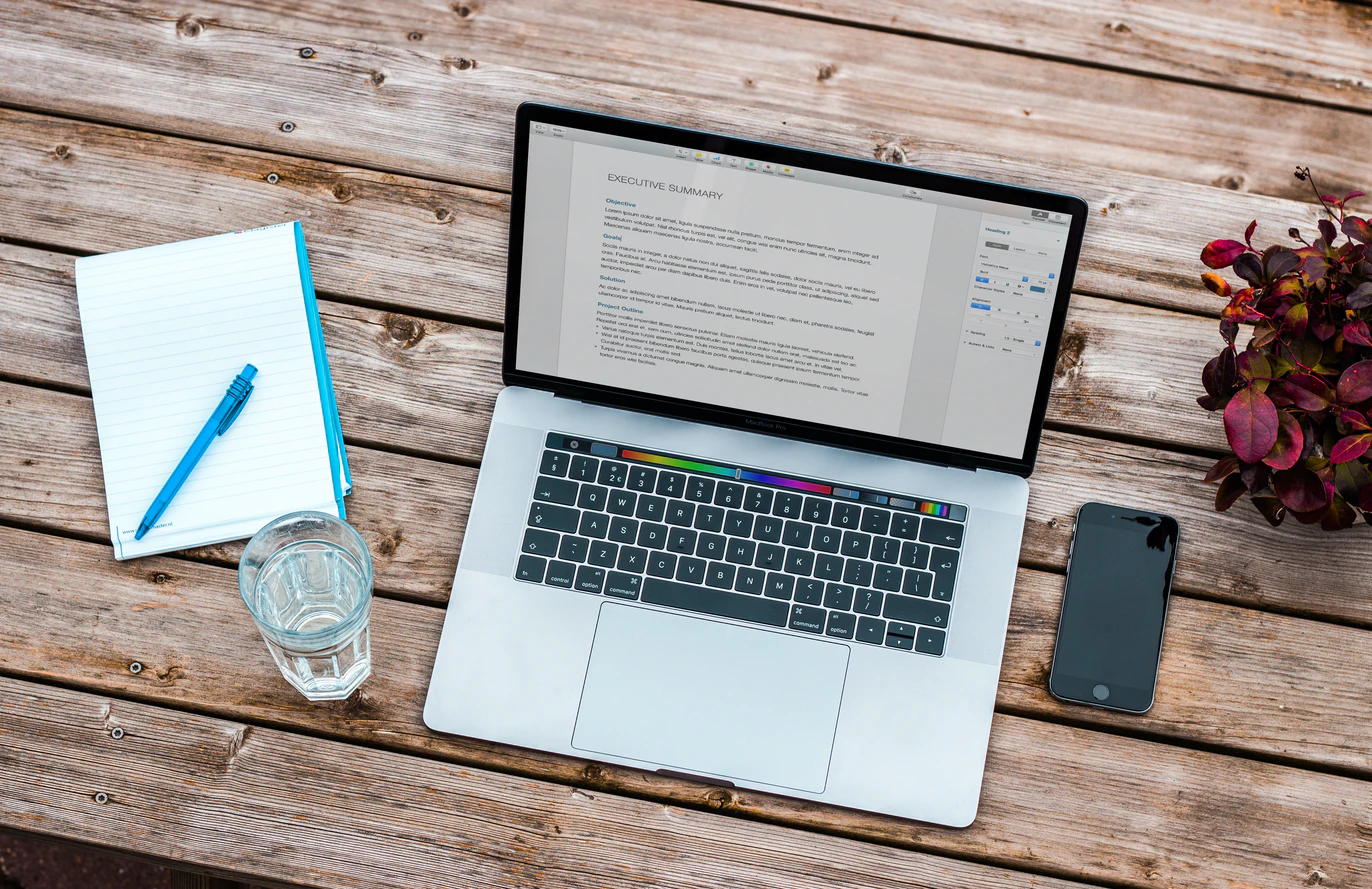 2. Eliminate Distractions
Close the door and windows in your room. Silence your mobile phone and make sure your TV is switched off. Make sure the only window open on your computer screen is the video platform you are using. Silence all pop-ups. The last thing you want is to lose your train of thought.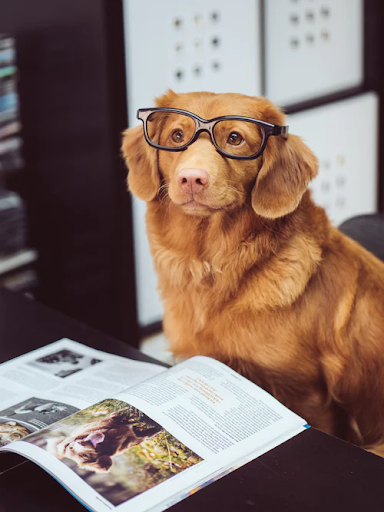 3. Banish the Pets and Kids
You know that barking dog who haunts every business meeting? He'll ruin your interview too. You wouldn't bring your dog to an interview in the office, so take the same approach for online interviews. The same advice goes for your children. Park them in front of a screen or ask a partner to look after them for the duration of the interview.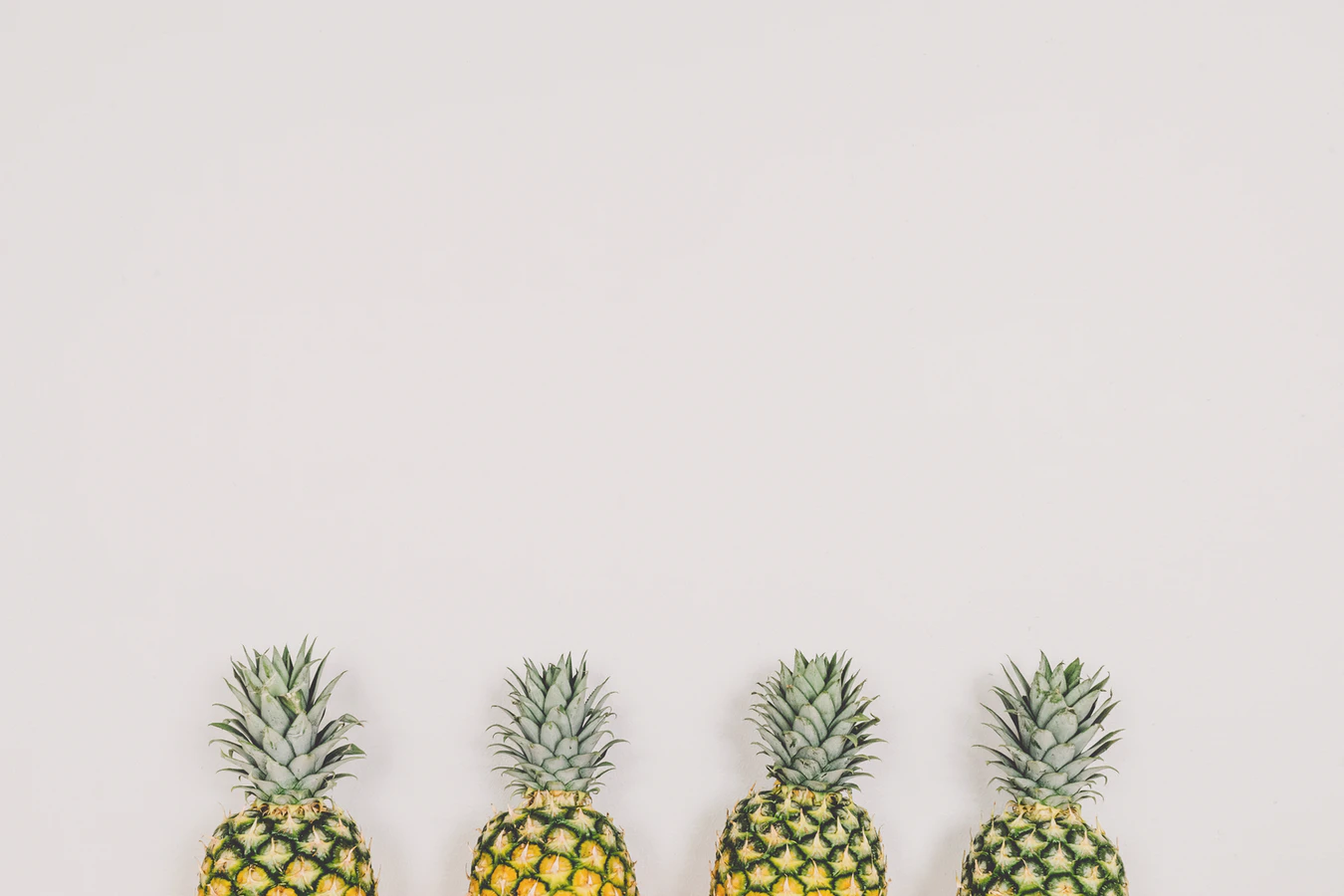 4. Find a Neutral Background

More than any other tip, pros said that careful attention to your background is absolutely crucial. A bedroom with a sloppy bed, a home office full of clutter, a kitchen table … all of these connote information about you to the interviewer, none of it good. It's not only unprofessional, but it also distracts the interviewer, who'll be busy analysing your dirty laundry instead of listening to what you have to say.
The most common advice: Set yourself up against a completely blank background (one that doesn't clash with your shirt). If you're struggling to find a professional backdrop, try setting up a folding table near a neutral wall or corner. It should also go without saying that this is absolutely not the time for your favorite virtual background or any type of filter.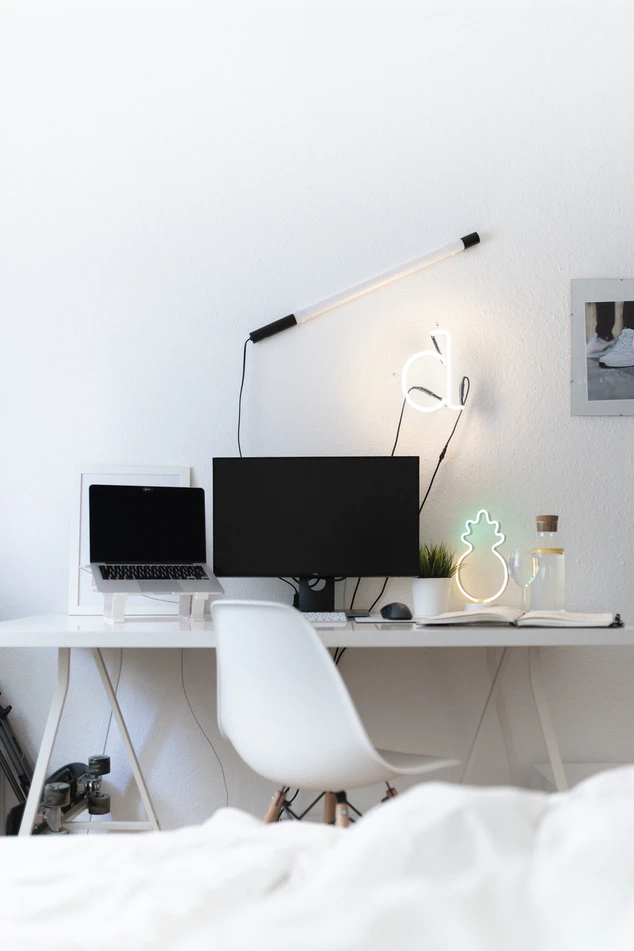 5. Choose a Small Chair
Slouching on a couch or in a big armchair will make you look less polished. Go with a low-backed chair that doesn't creak when you move.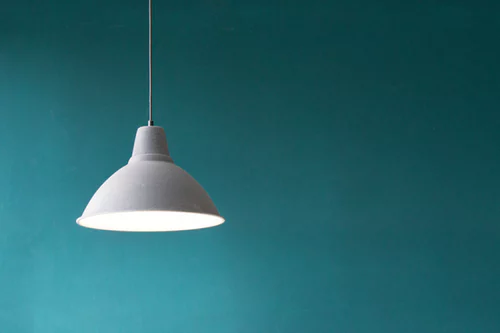 6. Master Your Lighting
Getting perfect lighting for video can be very difficult in a home environment, but ideally you want to aim for the following:
Get plenty of light overall so it doesn't look like you're cowering in the dark—but not so much light that it creates glare on any eyeglasses.

Position two lights, if possible, at a diagonal in front of you, one a bit to your right, and one a bit to your left. Table lamps work fine.

Use natural light where possible; if one of the above lights is a window, all the better. Avoid fluorescent bulbs or other "cool" light sources.

Eliminate any direct backlighting (like a window behind you) and avoid light shining directly over your head (especially if you're losing your hair).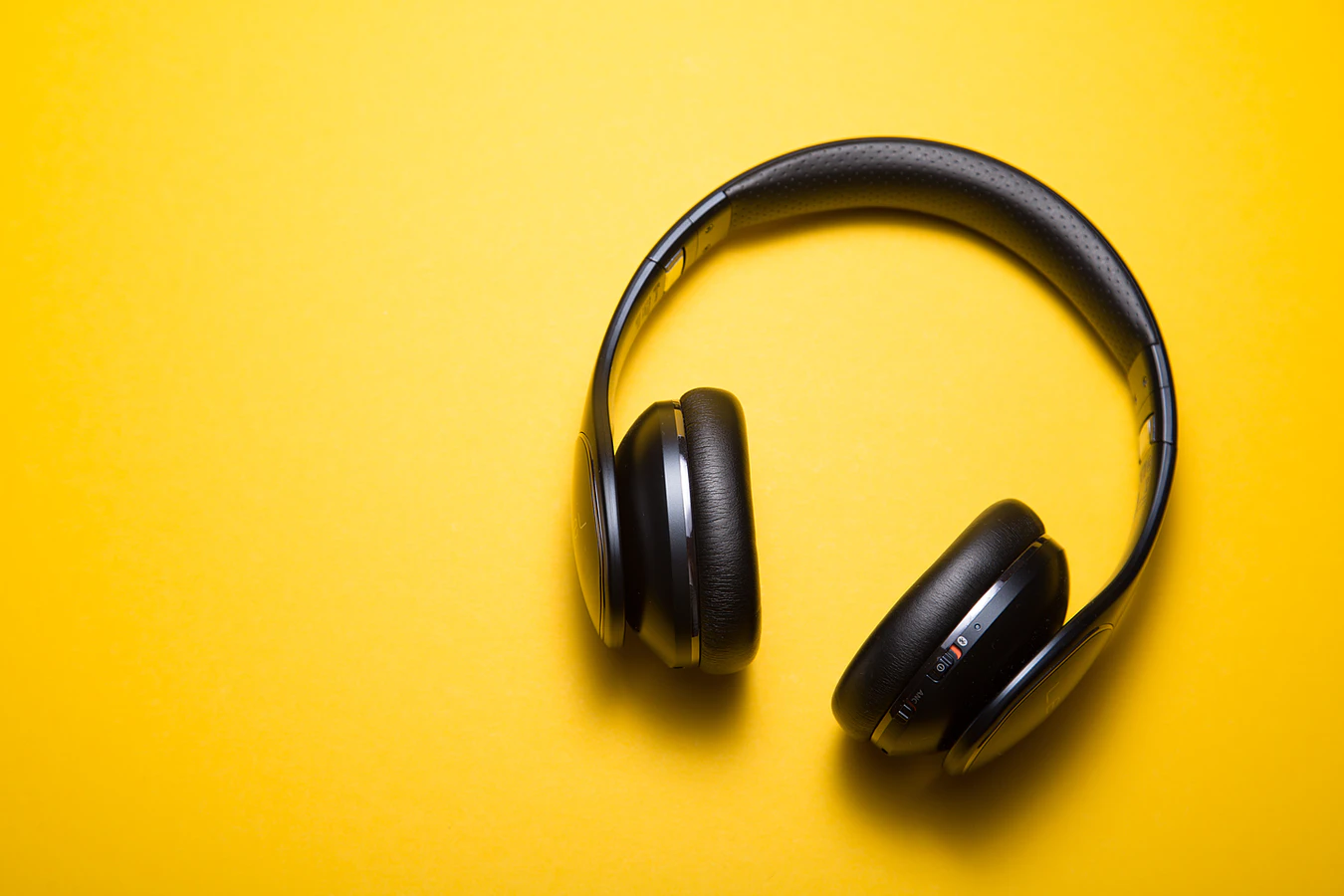 7. Test Your Gear
Sign up for an account on the service your interviewer is using and download the necessary software. Install a backup copy of the software on a second device (for example, install on both your phone and laptop) just in case one device fails. Now draft a friend to help you through a test run on both devices to make sure audio and video are working, and that your lighting is as good as possible. Test headphones and keep a back-up pair within reach.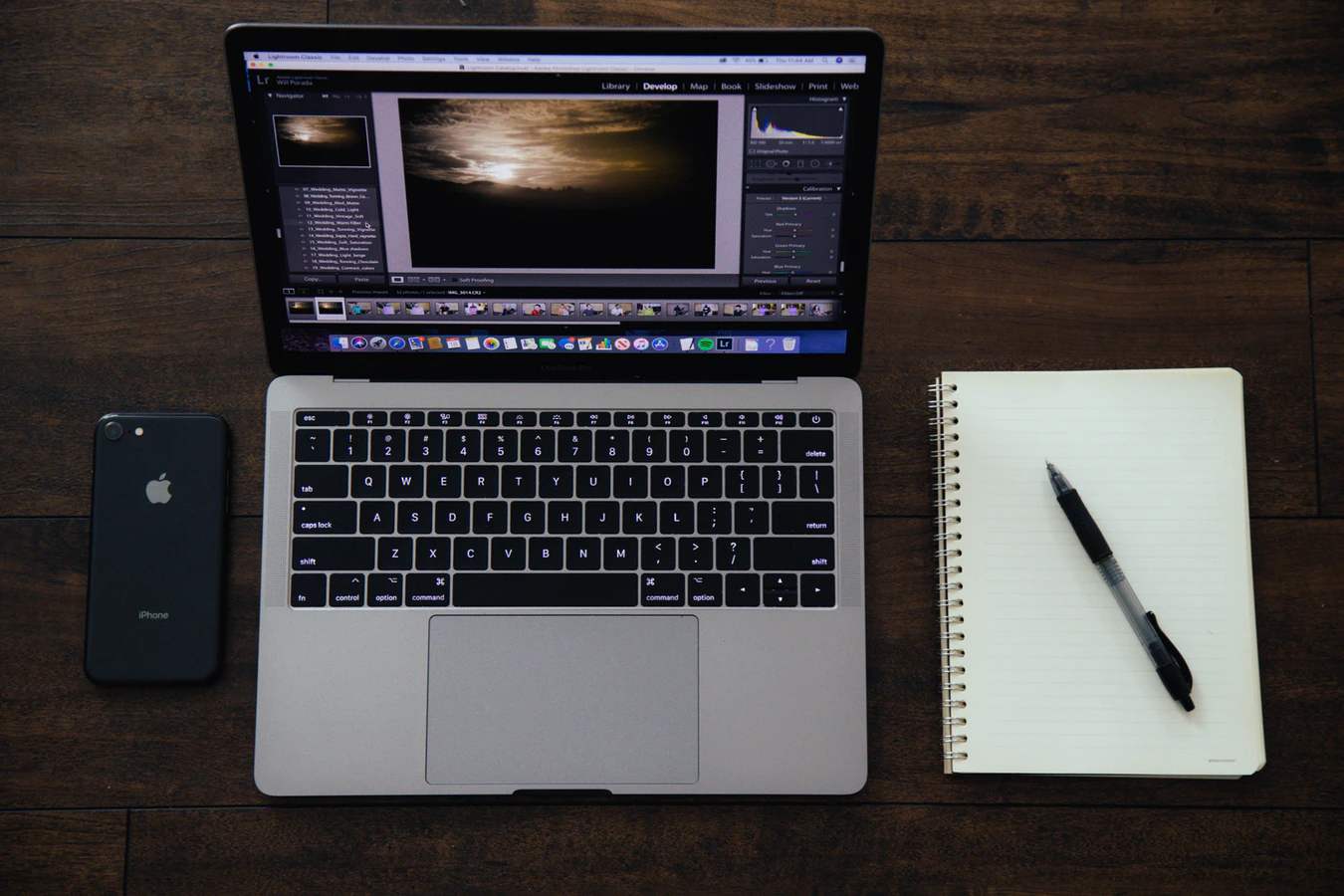 8. Keep Your Eyes Forward
This takes some practice and feels unnatural, but during your interview you should look at the camera as much as possible, not the picture of the other person on the screen. Looking at the camera is as close as you can get to making eye contact with the interviewer, while looking at the screen will appear to the other side like you're staring off into space. The good news is that, on a small phone screen, this effect is minimized. If you're doing your interview on a laptop, you can cheat this by shrinking the size of the videoconference app's window and positioning it as close as possible to the location of the webcam. Also, elevate your laptop to eye level by stacking books or boxes underneath it. This way, you can stare directly into the camera without slouching or craning.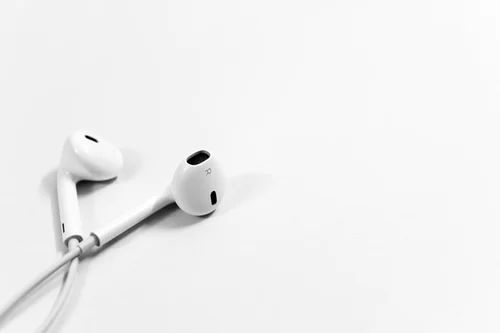 9. Wear Some Headphones
It's great that the interviewer can see you clearly, but if they can't hear you, you're sunk. The people interviewing you will appreciate it if you use your headphones instead of your laptop's built-in speakers. Onboard computer audio is usually lower in quality, which is a recipe for feedback and sound distortion. As well, in general, small headphones will make you look less crazy than your oversized gaming headset.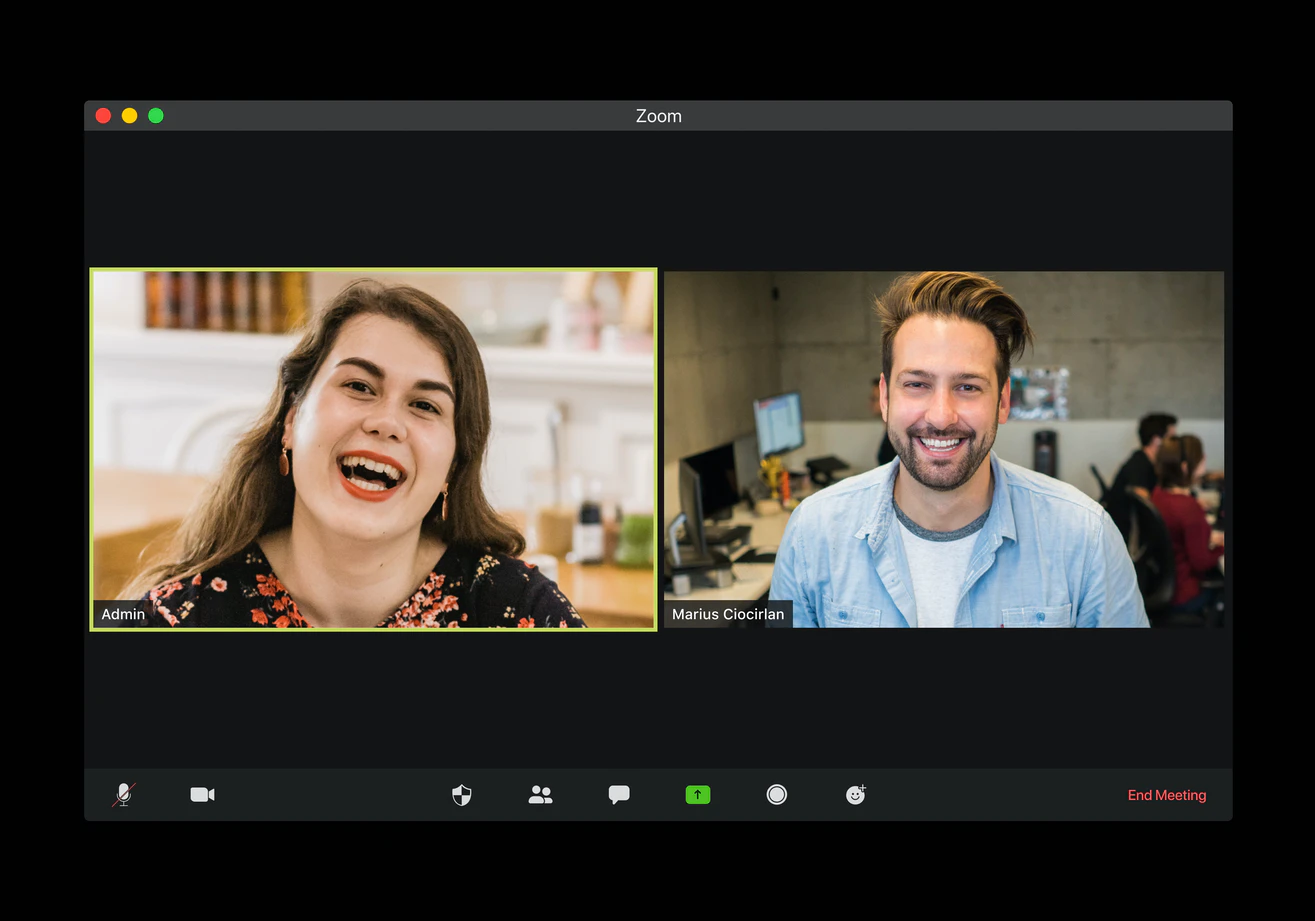 10. Practice
Systems like Zoom let you record your meeting, so use this to polish your interviewing skills. Record yourself telling your story before you go into an interview. A strong professional story will set a confident tone that offsets the awkward start on Zoom.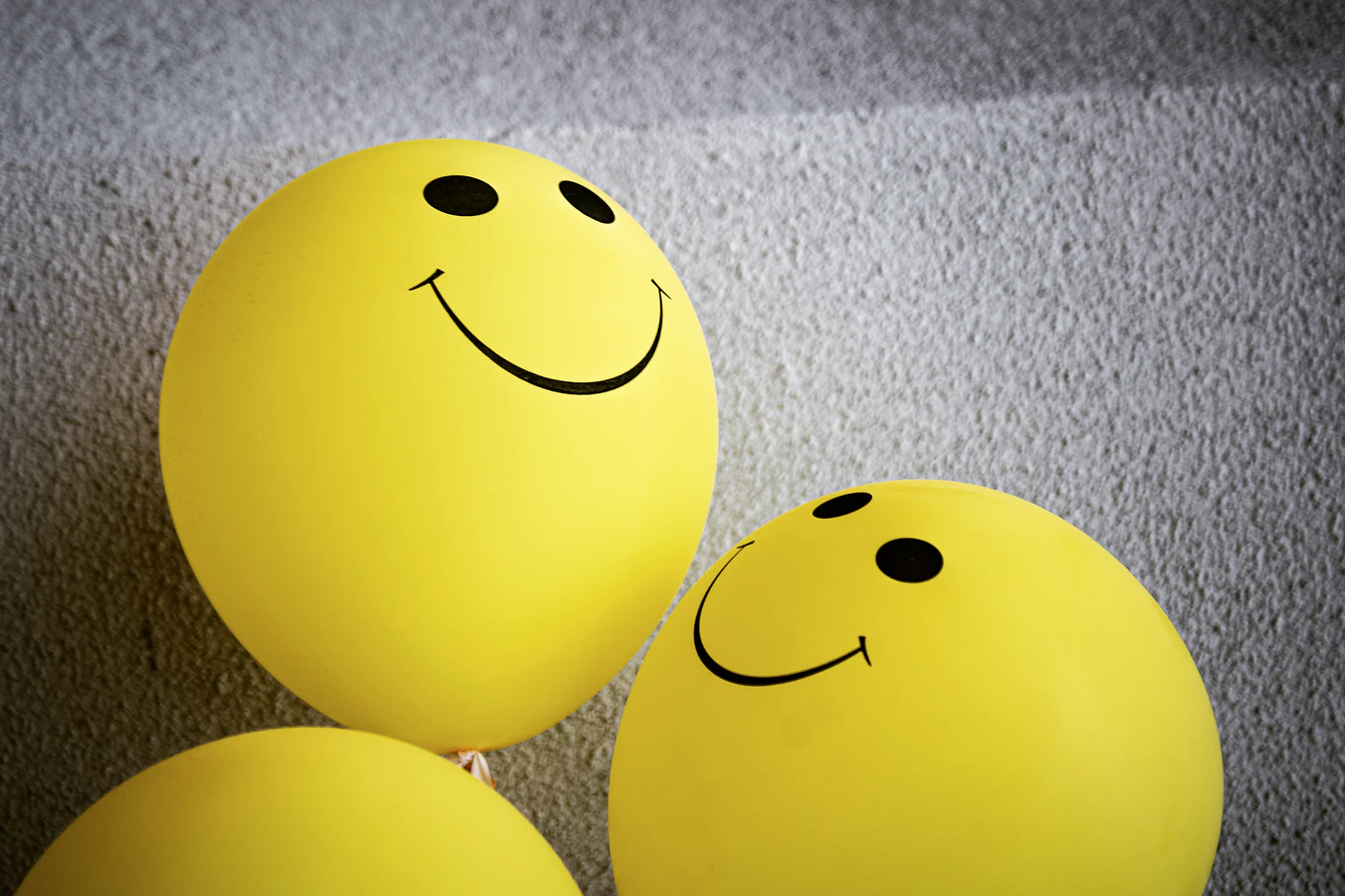 11. Get in the Mood to Talk
It's hard to answer questions cheerfully and energetically if you've been cooped up indoors for a long time. Interviewers can see exactly how tired and unexcited you are for the interview, which gives a negative opinion. Energy and enthusiasm are some of the things interviewers are looking for in any recruit, so make sure you at least act the part. Try doing some jumping jacks or jogging around the block before the interview to get your energy level up—and to help calm any nerves.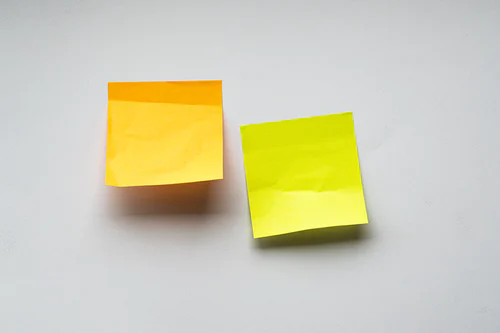 12. Make a Cheat Sheet
Remember that the interviewer can't see what's not on camera, so use your interview space to your advantage. Stick a Post-It Note cheat sheet with notes, questions, or needed inspiration directly to the screen or to the wall behind your camera. The interviewer on the other side won't ever know.
VQ Solutions celebrates "Good" rating by OfSTED
posted 26 Feb, 01:01 (605 days ago), permalink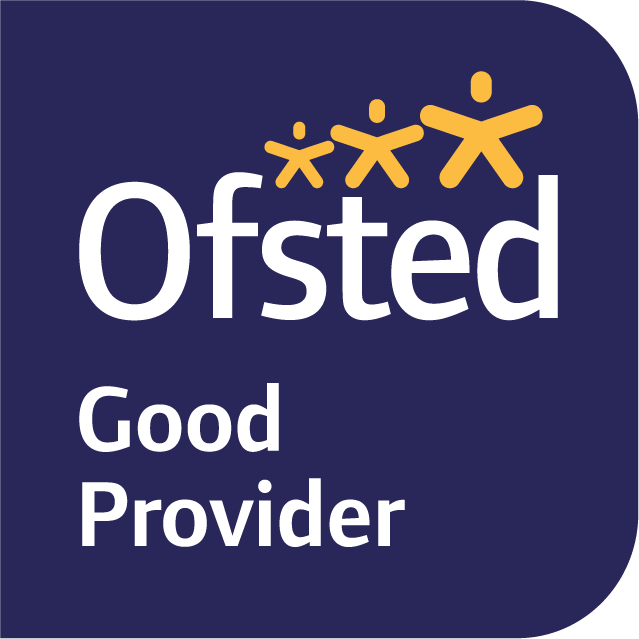 VQ Solutions has been awarded a "Good" by OfSTED following a full inspection between 04 - 07 February 2020. We are hugely delighted with the extremely positive report.
The new Education Inspection Framework is a significant change to the way OfSTED inspects training providers but we found it a really positive experience. The inspectors focussed greatly on the Quality of Education judgement and all of our staff were involved in the "Deep Dives". The inspection team were highly personable and really wanted to learn about our delivery. We had done a huge amount of work over the past 18 months on developing our curriculum using Stedfast and as a result, the inspectors found that "Managers plan and sequence the content of apprenticeship training meticulously. Consequently, the training meets the needs of employers and enables apprentices to gain significant new knowledge and use it to be effective in their job roles."
We had also invested in a new online learning platform that has been hugely popular with learners and employers and allows us to track the mastery of knowledge, skills and behaviours and not just track work that has been submitted. The inspectors found that "Staff have developed very high-quality online learning resources, which apprentices use effectively to extend their knowledge." and that "managers and employers provide apprentices with good-quality and well-coordinated on- and off-the-job training. Consequently, apprentices benefit from the opportunity to practise and improve the skills associated with the theoretical knowledge that they acquire by using the online resources and the workshops."
We are lucky to have such fantastic and ambitious learners and OfSTED also found that "A high proportion of apprentices who successfully complete their apprenticeship gain promotion at work, or progress to higher-level apprenticeships or higher education."
The report goes on to say that "staff provide very good advice and guidance to apprentices at the start of their programme. Managers match apprentices to job vacancies very carefully. Apprentices benefit from high-quality information and helpful advice to prepare them for their next steps."
Our advice to other training providers is to really focus on curriculum planning and make sure that any theory that is delivered can be shown to have been applied in the workplace.
VQ Solutions Managing Director, Annabel Gilmour said:
"We are delighted to have been rated "Good" by OfSTED in our February 2020 inspection.
Thank you to our fantastic and dedicated team, together with our supportive employers and engaging learners all of whom were instrumental in this success."
If you want to learn more about the two systems we used to achieve our results, visit Stedfast at stedfast.io or contact us on 01423 740006 about our LMS system. 
University, Apprenticeship and Employment
posted 20 Sep, 06:56 (764 days ago), permalink

Introduction
In this blog we will be discussing the pros and cons of University, Apprenticeship and Full Time Employment and which may be the best choice for you.
Firstly, this blog is assuming that you're in sixth-form, at this stage in your education you have the important choice of what's next. Your main options are whether you go to uni, find an apprenticeship or just dive into the deep end with a full-time job. But there are also other options like a gap year which you could spend working, travelling or maybe a bit of both.
Personally, I know people close to me that have gone to uni, started full-time work straight away and even done seasonal work abroad. I myself started an apprenticeship after sixth-form. So I know from a first or second-hand experience what each option is like.
What it ultimately comes down to is, and this should be no surprise, what you want to do when you're older. If you want to become a doctor then you need to go to uni. If you want to work in a trade then an apprenticeship is your best bet. And if don't really mind what you do as long as you're making money, then full-time employment is for you. If you know what you want to do but don't know how to get there, talk to your school's career advisor or head of the year. If that doesn't help, you'll be able to find what you need online.
But what if you don't know what your ideal job is? Well, don't worry. Most people don't have a clue what they want to do at your age, and those that do may decide to change their career path in 10 years time. All I knew when I was in sixth-form was that I did not want to go to uni because I knew it just wasn't for me. But besides that I had no clue if I should do an apprenticeship or get a job or even something else. So if you're feeling like you're the only one who hasn't got the next 30 years figured out, trust me your not and there's no need to worry about it because this blog is here to help!
Regardless of whether you do or don't know what profession you want to take on when you're older this blog should help you understand the pros and cons of each choice.
University
Summary –
You continue your education in just one subject so that you can earn a degree after 2-5 years. During this time you will have lectures, assignments and exams.
Pros –
Choice to stay at home or move out.
Meet new people and make new friends.
Gain some independence (even if you stay at home).
Wide range of options on what to study.
Uni suits almost everyone. There's lots of opportunities for different clubs, sports and nightlife. Or if you really want you can spend your time in solidarity listening to music or playing games.
Some courses will give you great work experience.
You can expect between 18 to 24 weeks of holiday per year.
Gives you the ability to apply for specialist professions.
New experiences and broaden your mind.
Becoming an expert in a specific subject is surprisingly rewarding.
Opportunity to higher paid jobs.
Cons –
You're probably expecting me to write in big bold letters 'money' or 'debt' but the truth is that until you start earning over £21,000 a year you don't have to pay anything back. And when you do reach over £21,000 it's a rate of 9% of how much you earn over £21,000. I.e if you're earning £26,000 a year, you'll pay £450 in loan repayments. Which is not as bad as some make it out to be but it is worth keeping it in mind.
Another money related con is the cost of going to uni itself. This really depends on where you go and the accommodation you choose but living away from home and attending uni is not cheap and the money you receive is often not enough on its own.
Money related, again! You may have to get a part time job to support yourself while going to uni.
Stress. If you know anyone going through uni you have probably heard them mention how stressful it is.
Unless you have a part time job or have to work as part of your degree you won't have any work experience which is quite valuable to employers.
Compared to an apprenticeship you will have to spend much more of your time studying to get your qualification.
Once your degree starts you can feel a lot of pressure to stick to it even if you hate it.
You have to spend a lot of time doing your UCAS application, attending open days and looking into the local area.
If you leave home you're leaving behind friends, family, pets and more.
Having a long summer 3-5 months leaves a lot of time to forget what you have learnt and not practicing skills.
If you're applying for University then it can add a lot of pressure to how well you do in your A-level exams.
First Hand Experiences –
For this blog I asked two friends of mine to give their pros and cons of uni. Both are in their first year living away from home
First perspective is from someone in Liverpool, studying architecture, living in halls, catered –
Pros –
'You meet a lot of new people.'
'Learn to be independent.'
'Leads to a job especially for me.'
Cons –
'It costs a lot.'
'It's stressful.'
'The food is terrible.'
'I'm getting fat.'
Second perspective is from someone at Bradford, studying computer science, living in halls –
Pros –
'Gives you a degree that opens the path to specialist jobs that require a degree.'
'Lots of contact with companies who offer placements/postgraduate jobs in your field.'
'A chance to meet lots of new people, learn to live independently and try new things.'
Cons –
'Very expensive, will take a long time to pay off the debt.'
'Very stressful, especially the first few weeks. Not knowing where anything is, with no friends and having to be fully independent for the first time.'
'Only around 25 weeks of teaching per year leaves you with a long period of time where you're probably not practicing skills. Forgetting skills and information over a 4 month summer.'
Apprenticeships –
Summary –
An apprenticeship involves working for an employer in a full time contract while also being taught about the work you do and the industry you're in. Your apprenticeship will also involve a training provider that will give you learning assignments and occasional tests so you can receive your certificates and qualifications.
Pros –
Studies show that apprentices achieve higher earning jobs than university graduates on average.
Employers appreciate job experience as well as qualifications. (You'll earn both)
Earn a wage.
Gain knowledge in a subject you're passionate about.
Wide range of options and courses to choose. (400+ types of apprenticeships)
With an apprenticeship you're likely to stay living at home so you will have a low cost of living.
Low stress. (staying at home, not having to support yourself)
After one year you will be entitled to minimum wage for your age.
Apprenticeships typically only last between 12-18 month. (Qualified quicker than uni)
On a resume having both a qualification and relevant work experience is very impressive.
Having work experience gives you a good perspective on what this career path and industry is like.
You have nothing to owe for your apprenticeship.
Being paid while also not having to support yourself can lead to a nice amount of disposable income, like holidays or other treats.
An apprenticeship will probably be easier to get into than university and you won't have to stress about your a-level grades as much.
You will only have to do work when you are actually at work.
Prepares you well for full time career.
After finishing your apprenticeship you will have a good chance to stay where you are allowing you to move straight into full time employment after your apprenticeship and you won't have to worry about applying for somewhere new.
Because you are on a full time contract you are entitled to a range of benefits. I.e paid holiday, statutory sick pay, etc.
If you decide after a few months that your current apprenticeship isn't for you, you can easily leave without accumulating any debt and it won't have been a total waste of time since you were actually earning money and gaining work experience.
Cons –
Missing out on the 'University experience'.
Like university, choosing an apprenticeship can set you up for a limited and specific career path.
Only 28 days of holiday (usually) per year.
Starting salary can be very low. (minimum of £3.90 from April 2019/£4.15 from April 2020)
May have further to commute.
Typically an apprenticeship is between 30-45 hours a week of work.
Less interaction with peers than University.
Little opportunity to make new friends and meet lots of new people.
Not enough money earned to move out and support yourself initially.
First Hand Experience –
For this part I will be recounting my own experience as an apprentice, giving my own pros and cons. I started my apprenticeship in August 2018 as a Digital Marketer. I was unfortunately made redundant from that specific job in February 2019 but was transferred by my apprenticeship training provider. Allowing me to continue with my apprenticeship course.
Pros –
I only have to work between the hours of 9-5 Monday-Friday. Which may be more hours than someone at Uni, but the relief of being able to go home every night with absolutely no cares or worries is pretty good.
Earning money is great, especially when I don't have to spend much of it to support myself.
Regardless of what A-level results I got I was already offered my apprenticeship, which definitely took some pressure off.
I thoroughly enjoy what I do.
Cons –
I could be earning more if I chose a full time job after sixth-form.
My social life has dramatically decreased with friends going away to uni and there's not really being a massive opportunity to meet new people.
I only have 28 days of holiday per year which is a dramatic change from school, especially after such a long study leave/summer holiday.
Full Time Employment –
Summary –
Rather than continuing any education at all you move straight into a full time job that doesn't require university or apprenticeship qualifications. This option is probably the one you may have considered the least since it's not promoted at school very much.
Since there is such a wide range of jobs available to people that have left sixth-form I'm not going to form this section as a pros and cons list. Instead I'll give a short overview and what my friends personal experience has been like.
By choosing full time employment you're going to definitely experience some benefits like earning way more than anyone in an apprenticeship or someone at Uni. With that money you can move out if you want or if you prefer you could stay at home. Being on a full time contract entitles you to a range of benefits. (Paid holiday, paid sick leave etc.)
However there are also some definite downsides like missing out on University experience, you don't have many days of holidays and your social life will probably decrease due to friends going to uni. By not going to uni or doing an apprenticeship you wont be able to apply for certain jobs or industries.
Then there are some factors that really depend on what job you're looking for. For instance someone may be going to Uni to follow their dream job but your dream job may need no qualifications at all. I.e working in a kitchen. Your ability to move up in your career path also depends on what industry you're aiming for. You may have to take on lots of responsibilities, in and out of work hours.
Overall full time employment is definitely a viable option if you can find something that excites you or motivates you. Or if you have no clue what you want to do in life, whether its Uni or an apprenticeship, having a full time job is a good way to bide your time while you figure things out.
First hand experience –
For this part I asked a friend to give me his thoughts and opinions on full time work right after he finished sixth-form. He worked part time at a local Wetherspoons while he was at sixth-form and then went full time once sixth-form was finished. His position is in the kitchen and he still lives at home.
Pros –
Earns a nice amount.
Real world job experience.
Gets a taste of more responsibilities in and out of home.
Work with people of different ages. (Typically older)
Cons –
Doesn't pay as well long term than a degree required job.
Limited career progression.
18 feels quite early to be in full time work.
Summary –
In summary, each option has its own unique pros and cons that will suit people differently. Hopefully this blog has clearly explained these points so you can make a more informed decision about your future. And if you have made it this far thanks for reading and good luck with your future!
Interviewing Tips
posted 20 Sep, 06:53 (764 days ago), permalink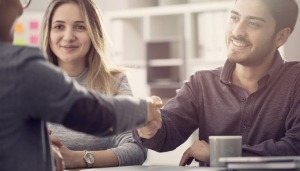 Have a read of this comprehensive list of the best tips and advice for preparing and during an interview.
Before Interview –
Quiz yourself with practice questions.
Thoroughly research the job role and company.
This should ideally be done a few days before your interview or when you send your application but go through your social media removing anything obscene.
Match your tone and use of language to the company. (Based on research)
Plan to be early.
Familiarise yourself with your application, cover letter and the job description before the interview.
Be prepared to discuss how you are suitable to the specific requirements on the job application post.
Prepare questions to ask at the end of the interview such as: 'Can you explain some of the day to day responsibilities?' 'How would you best describe the office environment on a typical day?' 'What are you hoping the company will achieve this year or within a year?' 'Does the team ever enjoy social occasions out of the office?' 'Is there anything that you would like me to expand on from before?' 'Is there anything on my resume or cover letter that you would like me to explain further?' Try not to sound rehearsed if and when you ask them.
Fresh breath.
Bring a pen and small notepad.
Dress appropriately. Just because the employees at the company are dressed casually doesn't mean you can turn up in casual attire.
Usually at the start of an interview the interviewer will say 'Tell me about yourself'. This is a golden opportunity to really sell yourself, on your terms. Feel free to dip into your family or hobbies a little here but focus mostly on points that will make you a desirable candidate.
Amongst how you should dress, your personal hygiene is also very important. Arrive at the interview clean, well groomed and odourless. Which means having a shower before the interview but also not dousing yourself with cologne or perfume.
Don't take a drink into the interview with you (unless it's one they offered you beforehand)
Turn your phone onto silent before you enter the room instead of powering it off completely. (You may quickly need it to add contacts or something)
Be prepared to fill in a job application when you arrive, so studying up on what was on your resume and the dates of your previous employment may be helpful.
During Interview –
Take your time to genuinely think about each question. Any interviewer would appreciate a well thought out answer over a rapid response.
Be socially polite and natural when you meet.
Match your tone and use of language to the company. (Based on impression)
Be yourself. The employer is just as keen to meet someone pleasant to work with as someone who will be valuable to the team/company.
Retain your interview composure from when you walk into the building and greet the receptionist staff and until you leave.
If you slip up on a question don't let it phase you.
It's always better to be honest if you're unsure of a question than to try and wing it. Ask them to rephrase their question first.
Remain professional when speaking about your employment history and colleagues.
Keep your answers focused and to the point.
Good body language – sitting straight, eye contact, handshake etc.
Make sure you are actively listening to what is being said.
Try to develop a connection with the interviewers. Perhaps something you have in common, which will make the interview more relaxed.
If you have a drink with you in the interview only have a sip when it's your turn to talk. Drinking while the interviewer is talking is not only rude but could distract you from what they're saying.
After Interview –
Sending a thank you message. One survey of 300 HR managers found that 80% of them found thank you messages either helpful or very helpful yet only 24% of applicants actually send one. This is therefore a great way to get an edge over other applicants. Typically email is the best way to send your thank you note. It should include how pleased you were to meet the interviewer/s and that you are thankful for their time and you look forward to hearing from them. It's important you don't make yourself look too desperate so don't make it an essay long. Just something short and snappy.
If all else fails and you finish your interview thinking it went poorly then you can send an email explaining that you think you poorly communicated how excellent you are for the job. Reiterate what it is that makes you perfect for the job and thank them for their time.
Final Note –
Thanks for reading these top interview tips and good luck with any interviews you have.