Yorkshire Apprentice Smartphone App
posted 20 Sep, 06:18 (735 days ago), permalink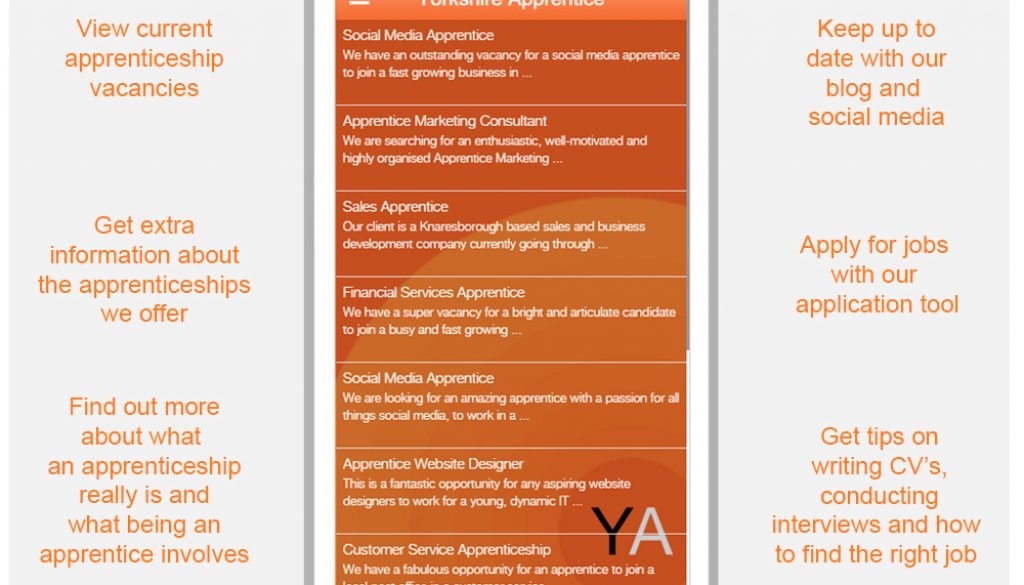 We have just released the Yorkshire Apprentice smartphone and table app (Apple & Android)
This is a significant development for VQ Solutions as it is our first app that we have developed and released. The app is designed for learners to be kept up to date with vacancies and news. It also provides comprehensive information, advice and guidance about getting an apprenticeship.
We do have other apps in development and will be releasing these in the coming months.
If you think that your organisation could benefit from an app then please get in touch.
Download from Apple
Download from Google Play
School leavers better off with an apprenticeship
posted 20 Sep, 06:18 (735 days ago), permalink
There was an interesting article published in the Daily Telegraph today suggesting that "School leavers are 'better off training for a trade than going to university'
The article suggests that the previous theory that graduates had greater earning power than non-graduates is quickly diminishing.
We have known for some time that the apprenticeship route offers many advantages over university. Apprentices earn and learn and will not find themselves in the type of debt that their counterparts do when they leave university.
Many larger businesses are now also seeing the merits of employing an apprentice and this is being reflected in the levels of vacancies being offered.
Employers Brunch 7th March 2014
posted 20 Sep, 06:10 (735 days ago), permalink
Any employer wanting to gather more information about the benefits of employing an apprentice are invited to join us at Betty's Tea Rooms on 7th March 2014.